Smart People Movie Trailer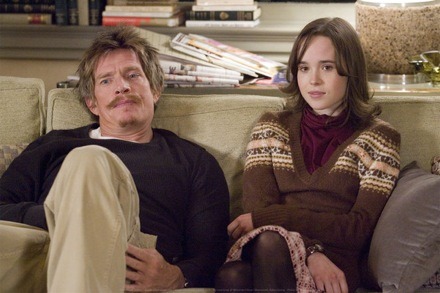 Smart People is probably the first adopted pedophile incest comedy, although I wouldn't really call it that (that's really just the subplot). Here is the plot synopsis from my early review: Dennis Quaid plays Lawrence Wetherhold, a miserable and pompous college professor who suffers a head trauma while trying to jump the fence at a car impound lot. Unable to drive himself around, his screw-up adopted-brother Chuck (played by the incomparable Thomas Haden Church) moves in and becomes his personal chauffeur (if he can ever remember to pick his brother up). Chuck tries to expose Lawrence's conservative daughter Vanessa (Ellen Page) to beer and drugs, and in the process, a complicated relationship develops. Meanwhile Lawrence falls for his Doctor Janet, played by the ever-so annoying Sarah Jessica Parker, and in the process, must find a way to cure himself of his unhealthy obsession with his deceased wife.
Check out the movie trailer for Smart People after the jump.
[flv:http://media2.slashfilm.com/slashfilm/trailers/smartpeople.flv 470 264]
You can also watch the new trailer in High Definition on Yahoo! Movies. Smart People will hit theaters on April 11th 2008.