Hellraiser Remake Pushed Back To 2009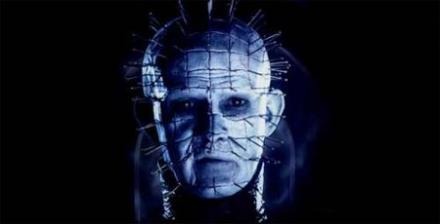 Dimension's remake of Clive Barker's original Hellraiser has been pushed back from its scheduled September 5, 2008 release to an undetermined date in 2009. According to Bloody Disgusting, the Weinstein Co. and Dimension were not popping bottles of Cristal over the script by French director team Alexander Bustillo and Julien Maury (Inside), though the duo are still attached to bring Pinhead the $60 million box office grosses he craves.
Unlike Halloween and Michael Myers, I think it's fair to say that most people can recognize Pinhead, but far, far less have ever viewed a Hellraiser film. The character's highest grossing theatrical flick was 1996's Hellraiser: Bloodline, the fourth installment, which cha-chinged $16 million in ticket sales. I count eight total films total, though several have been designated, unsurprisingly, straight to DVD. Truth is, these movies are a little icky like the word "moist."
There's still no word on whether the actor better known as Pinhead, Doug Bradley, will be back. Bradley ties Robert Englund for playing the same horror character eight consecutive times in a film. Who's going to stop him now? Johnny Depp?