Astro Boy Gets New Director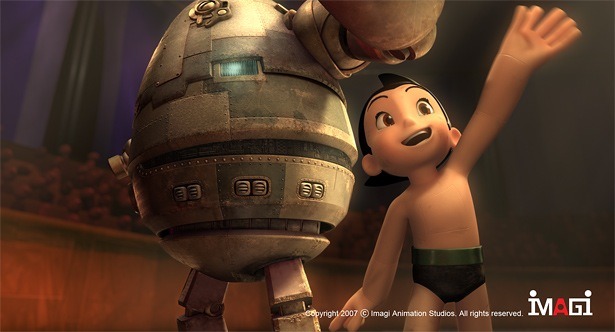 Imagi Studios has a lot to prove in my opinion.
They royally sucked the life out of the Teenage Mutant Ninja Turtles with last year's TMNT. I mean, that old Saturday Morning computer animated kids' show, ReBoot, is still exponentially more badass than TMNT, which had for source material one of the most freeing, original and well known kids' properties of our time. And given, I know I wasn't the film's target demo, but still.
If I had a kid or knew if I had nephews I wouldn't let him/her watch that movie; it's that bad for the imagination and for the eyes. Imagi made the first animated Ninja Turtles movie seem like a slack promo film that some depressed 50-year-old dude has to sit through at a toy buyer's convention while he dreams about the honey bun in the snack machine. And the can't-be-bothered critics who wrote, "Well, the rain is startlingly realistic," obviously got April O'Neil about as much as Imagi and the Weinstein Co. Yes, I rank it below the Turtles-go-to-Ancient-Japan threequel. Sure, that movie was greedy and brain dead, but not an offense to living.
[Cue /Film in-house cheerleaders saying, "Gooooo Imagi!"]
So, today it was announced that Astro Boy, Imagi's next flick due in 2009, has a new director, David Bowers, to replace the original one, Colin Brady (upcoming The Smurfs). No word as of yet on why Brady is out. Bowers has a pretty deep resume, having had a hand in animation ranging from Who Framed Roger Rabbit to Chicken Run. But Astro Boy, based on what's been released thus far, still looks like another bargain bin $40 million uninspired agenda that needs to hit a lucky mainstream double with kids and anime fans across the world to please investors. This movie's future reeks of being one of those weird "looks like unfulfilled tripe but I'll still download it with a bazillion others" bit torrent phenoms. Hope I'm wrong.