Sundance Movie Review: American Teen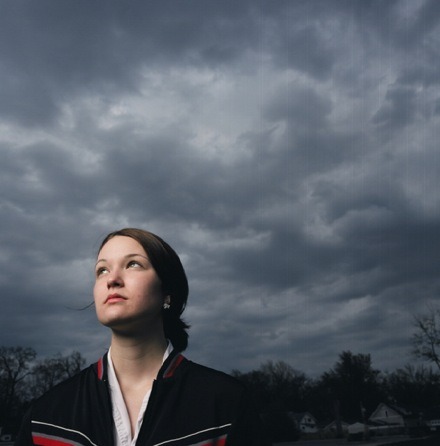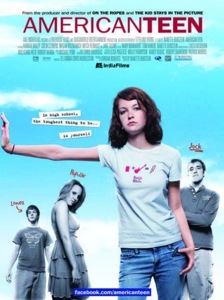 Earlier in the week when I ran into Jason Reitman, I asked him what he had seen. He stopped, looked me in the face, and slowly but demandingly said "American Teen", his favorite film of the festival. I tried to attend a press screening of the film earlier in the week, but with the buzz was already out of control, and I found myself shut out. But this morning I woke up at 7:00am and trekked my way over to an early morning screening of the film, and WOW.
I just saw the best film of the 2008 Sundance Film Festival. Nanette Burstein's documentary American Teen has major mass appeal, more than any other non-fictional film I've ever seen. Burstein followed four teenagers over the course of ten months during their senior year of high school. Compiled from over 1,000 hours of footage, American Teen is the ultimate High School Movie. Imagine the real version of Mean Girls, Can't Hardly Wait or Class of Ridgemont High.
Set in the small typical midwestern town of Warsaw, Indiana, American Teen follows a self absorbed Cheerleader, a loser video game playing band geek, the basketball star, and the artsy outcast. While at first glance, these descriptions serve as cliche social stereotypes, you will be surprised at how three dimensional these kids are. The drama that is their senior year is both fun, emotional, and at times horrifying. This observational documentary plays out uncensored, giving an surprisingly accurate look at a group of TRL-generation teenagers.
I typically don't relate to any of the characters in teen movies, probably because I was kind of an outcast in my own right. And the outcasts in films are always played out so over-the-top. The geek has nerd glasses and the artist is extra weird. I found American Teen extremely relatable to my own High School experiences. Hannah is probably the most interesting and relatable character of the bunch. She's sort of the rebel outcast art-kid, who wants to become a filmmaker and move away to California. She doesn't want to become a townie like her parents and everyone else in her town. She wants to make something of her life. The video game geek is like so many people I have known over my high school years. The Basketball star is by far the least interesting character of the bunch. His major dilemma is to learn how to share the glory on the court, while hoping for a NCAA college ball team to sign him up. And the cheerleader is so cruel, it is bound to bring back horrifying memories from your own childhood.
I can't recommend American Teen because JUST recommending the film would be doing the movie a great disservice. I'm telling you that YOU MUST SEE THIS MOVIE. I don't care if you don't like documentaries. I don't care if you don't like high school tales. You NEED to see this movie. Paramount needs to release this movie to the multiplexes.
/Film Rating: 9.5 out of 10