First Look: Choke Video Clip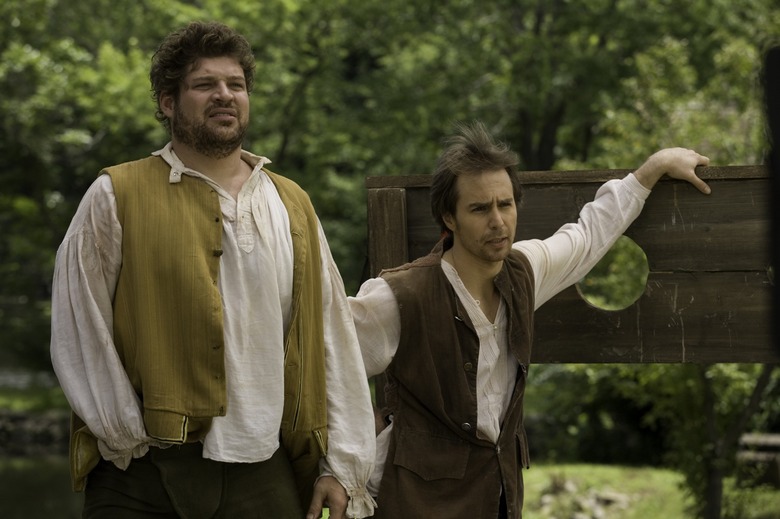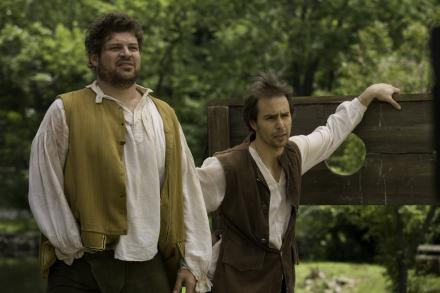 My editor, Peter, has the Chuck Palahniuk adaptation Choke stashed in a lil' box inside the fridge that is /Film, but he's givin' 'er at Sundance (yep, it's premiering there), so I'm raiding it. A "Meet the Filmmakers" Sundance Channel video with Choke's first-time director, Clark Gregg, can now be seen after the jump.
We're treated to a few NSFW clips from the film, which is a first, and it's nice to see that the book's raunchiness apparently hasn't been washed out with soap. I also get a heavy '70s fleabag vibe from the aesthetic and muzak in the sex addict meeting snippet, what about you? There's been a lot of speculation about how Gregg, best known to most as a sitcom actor, would adapt the material, and here's how he feels about the novel...
"I just felt like it was the most interesting satiric vision of a certain part of this world and this country and a guy in this country; sexual compulsio and romance and intimacy told in a way that I never conceived of."
The $3.5 million film stars the ever under-the-radar but mighty talented Sam Rockwell (Chuck Barris in Confessions of a Dangerous Mind) as Victor Mancini, a guy who spends his days bungling around as a colonial reenactor and his evenings hustling restaurant patrons by choking on food. Mancini also has relationship-issues, so he drops in on sex addict meetings and offers witty commentary. His mother, Ida, is in a nursing home, so Victor hustles to support her. Angelica Huston will be play his mom; I think it will be great to see her back on the screen.
I'm looking forward to the movie more after watching this, as it just looks refreshingly original for a jet-black comedy. Up until now, I wondered how much it would play for shocks or be over-stylized to draw comparisons to David Fincher's Fight Club, but these clips have an average day malaise that appeals to my inner "why get up?" No release date just yet. I'd expect Peter's definitive take on the film in the coming days.