Time Crimes To Be Remade By United Artists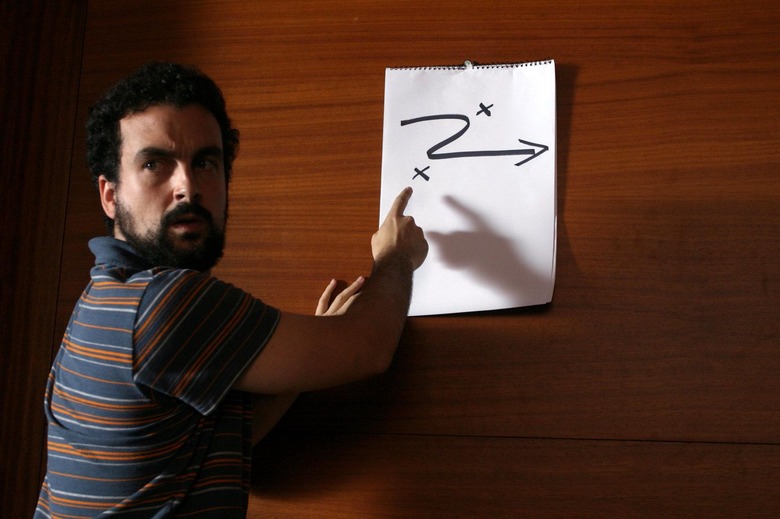 "...and it's really that easy."
Chances are you haven't yet seen the Spanish science-fiction film, Time Crimes (aka Timecrimes; Los Cronocrimenes), but if you check out the early reviews, prepare to flip on your monitor's praise-wipers. Tom Cruise's United Artists just purchased the remake rights, marking the studio's first deal since cutting a deal with the WGA. Writer-Producer Steve Zallian (American Gangster) will produce the film. Time Crimes is currently at the Sundance Film Festival, where it continues to pick up a far amount of the aforementioned praise stuff.
The film, from writer-director Nacho Vigalondo, centers on a middle-aged man who views a naked lady in the woods one day, decides to investigate and soon finds himself in a time machine. And as you probably know from personal experience, this leads to a string of crimes.
If you are wondering about the fate of more adult, brainier sci-fi these days in lieu of action-filled PG-13 popcorn stuffers like Next and Jumper, the genre seems to be festering nicely on the indie circuit. Low budget flicks like Time Crimes, Primer, A Scanner Darkly and the granddaddy, Pi, continue to grow in frequency and popularity, replacing loud spectacle with thrilling internal dissonance, paranoia and eternal questions. Are there any other movies that fit into this promising niche that you've enjoyed or loathed?