Cool Stuff: Sweeney Todd: The Official Movie Companion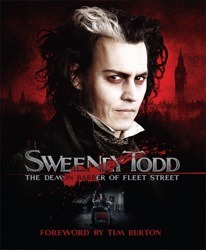 Titan Books has released Sweeney Todd: The Official Movie Companion, a must have for fans of the new Tim Burton film.
Written by Mark Salisbury, the only journalist on the movie's set, Sweeney Todd: The Demon Barber of Fleet Street has been compiled in close collaboration with Tim Burton and his production team, promising a truly exclusive look behind the scenes. With a foreword written by Tim Burton himself and interviews with the cast and crew throughout, this stunning hardback also includes extracts from the shooting script, illustrated with over 200 photographs, plus concept drawings and production designs, including Burton's own sketches.
You can find the book on Amazon.com for under $20.
don't currently have a scanner, so below I have captured a couple photos from the book with my MacBook Pro's iSight camera. The first two are awesome concept drawing by Tim Burton, and the last photo shows a comparison between the green screen production, and the final footage from one of the scenes. Again, I apologize about the quality (I'll have a scanner when I get back from Sundance hopefully).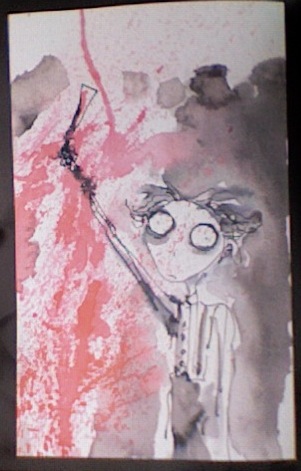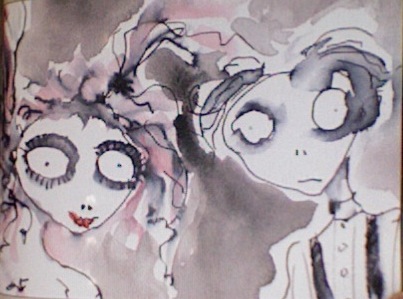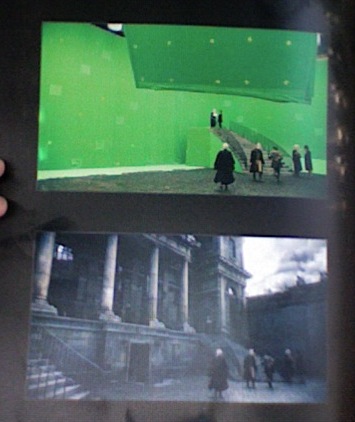 Cool Stuff is a daily feature of slashfilm.com. Know of any geekarific creations or cool products which should be featured on Cool Stuff? E-Mail us at orfilms@gmail.com.