Cloverfield: Beheaded Statue Of Liberty Spotted On Paramount Lot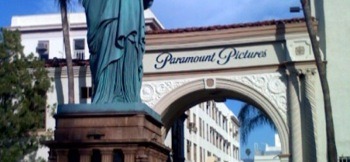 /Film reader Ryan S sent in this photo of the beheaded Statue of Liberty from the Paramount lot. I'm being told that the statue is part of the promotion for the Cloverfield premiere, which will be held on the lot next week. Very cool. Check out the photos after the jump.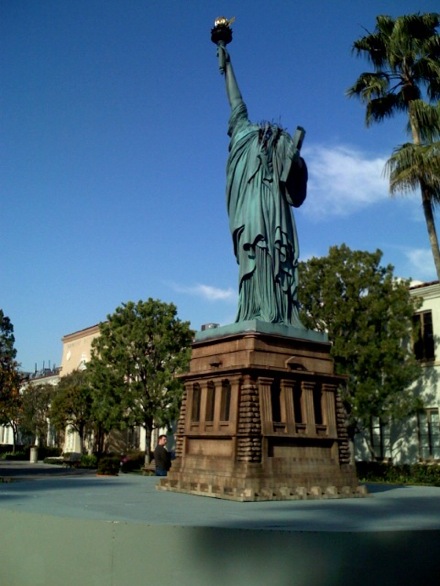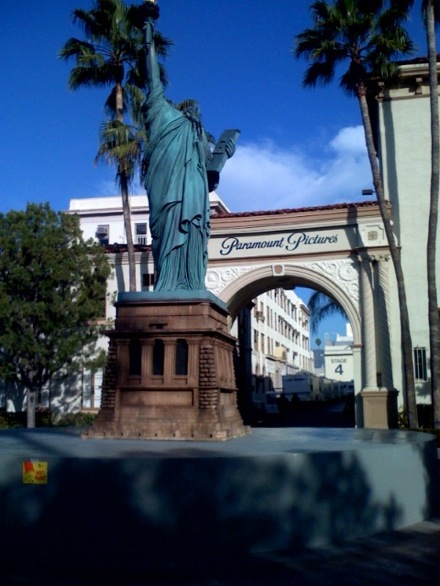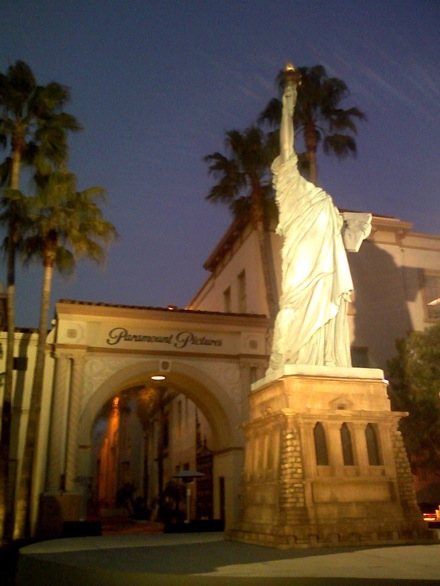 Update: A few people in the comments believe the photo to be photoshopped. I have confirmed with 4 independent sources that the statue stands within Paramount's gates. Defamer and few other sites have started to pick up photos of this studio promo as well. I have also updated the story with two new photos (seen above).