Chuck Palahnuik's Choke Soundtrack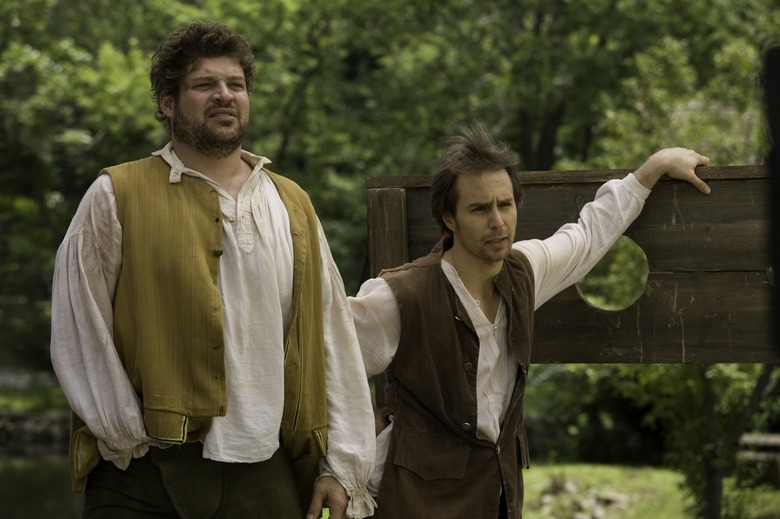 The big screen adaptation of Chuck Palahnuik's Choke is my second most anticipated movie of this year's Sundance Film Festival. The first Palahnuik film adaptation, Fight Club, had a great electronic score by The Dust Brothers, backed up by the powerful Pixies climax of "Where is My Mind". So what will Clark Gregg's film bring in terms of a musical sound? Here is a sneak peak:
Radiohead – "Reckoner"
Clap Your Hands Say Yeah! – "Satan Said Dance"
The Fiery Furnaces – "Navy Nurse"
Ben Kweller – "The Rules"
The Twilight Singers – "There's Been An Accident"
Rogue Wave – "Lake Michigan" (which plays out in the film's final credits)
Nathan Larson (Boys Don't Cry, Palindromes) composed the film's score
Alap Momin (a.k.a. The Oktopus) from the outré New Jersey hip-hop group, Dälek also scored one musical cue in the film.
Choke premieres on January 21st at the 2008 Sundance Film Festival. I'll be in Park City covering the festival, so check back for a review. No distribution deal is in place, but with the writers strike in full effect, I don't expect any remotely marketable film to leave Park City without a studio deal.
source: theplaylist