Early Buzz: David Fincher's The Curious Case Of Benjamin Button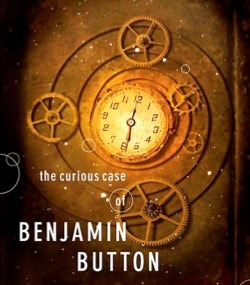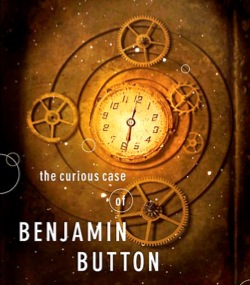 Hollywood Elsewhere received an e-mail tip from a longtime reader who, over the Holiday, spoke to a below-the-line crew member on David Fincher's new film. The costume designer has been part of many high profile projects with big name directors, and is not easily star struck, but is calling the upcoming F. Scott Fitzgerald adaptation The Curious Case of Benjamin Button "one of the highlights of her career."
"Top to bottom she said the set and production was a dream, that both David FIncher and Brad Pitt were consummate professionals, and that the script was top-notch — the only script she can recall making her cry, she said. She added that the look and scope of design of the film while ambitious is also intricate and exacting
"Furthermore, she mentioned that some of the sequences they saw that had been edited were absolutely stunning. Her description of the mood of those who worked on it is that of bated breath — a near universal belief that they have made an outstanding and moving film, one that transcends and one they wish not to jinx by too much loose talk. "
Wells later talked to Fincher, about the film and the DVD release of the Zodiac Directors Cut DVD, which you can listen to at this link.
I'm very excited about this film. Fincher's Fight Club is one of my all time favorites. Panic Room felt more like a pointless clinical cinematic experiment than anything else, and Zodiac was one of this year's best films, bad sadly mis-marketed and underrated.
Starring Brad Pitt, Cate Blanchett, and Tilda Swinton, and adapted from the classic 1920s story by F. Scott Fitzgerald about a man who is born in his eighties and ages backwards.  A man, like any of us, unable to stop time.  We follow his story set in New Orleans from the end of World War I in 1918, into the twenty-first century, following his journey that is as unusual as any man's life can be. Benjamin Button is a time traveler's tale of the people and places he bumps into along the way, the loves he loses and finds, the joys of life and the sadness of death, and what lasts beyond time.