Natalie Imbruglia In Wolverine???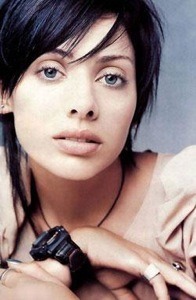 Australian soap star turned late-90's pop singer Natalie Imbruglia (remember her one hit wonder Torn?) auditioned for a role in Gavin Hood's X-Men Origins: Wolverine. The singer/songwriter supposedly tested two weeks ago for a role in the upcoming X-Men prequel/spin-off film starring Hugh Jackman. No word on the role that she read for, or if she got the part.
Last month it was rumored that Maggie Q was the front runner for the role of Silver Fox, Wolverine's love interest. I wonder if things have changed. And if so, why Natalie Imbruglia is even being considered for a part in this film? Can't be good news for comic book fans.
source: Australia's Herald Sun