Juno's Opening Credit Sequence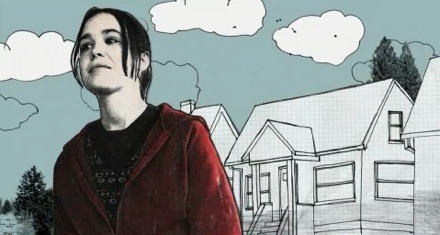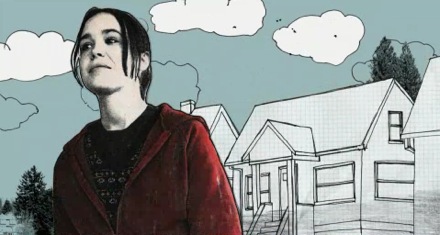 When I first saw Juno at the Toronto Film Festival in September, one of the things I made mention of was the super-cool rotoscoped color-pencil animated opening sequence done by Shadowplay Studios.
Shadowplay has put the sequence online, which can now be watched below. I love this style so much, I wish that the marketing guys at Fox Searchlight had used it more in the marketing materials (ie the theatrical poster). But what do I know?
I just saw the film on the big screen tonight for the third time, and boy does this film play incredibly well in front of an audience. The almost packed theater in a suburb outside-Boston, laughed at every joke, and even clapped for the film when the credits hit.
[flv:http://media2.slashfilm.com/slashfilm/trailers/junointro.flv 470 250]
Director Jason Reitman talks about the opening credit sequence in a blog post from August:
They were created by Shadowplay Studios, the same team who did the bad-ass opening titles for Thank You For Smoking. I met them back in 2000 when we both had short films playing the festival circuit. Their short, "This Guy Is Falling", was a really impressive have live action/half animation piece they did in college.
When they did Smoking, the titles were rendered on a series of computers in one of their mother's living rooms. Now they got a fancy place in an art deco building on Wilshire.
The Juno opening titles are out of control. I don't want to give away too much, but the whole process was really labor intensive. The Shadowplayers would have parties in which friends and family would help construct the whole thing. Can't wait for you all to see it and then I can explain how it was done…
Juno is now playing on 1,000 screens, and is expected to expand wider across the U.S. in the coming weeks.