First Look: Disney's Bolt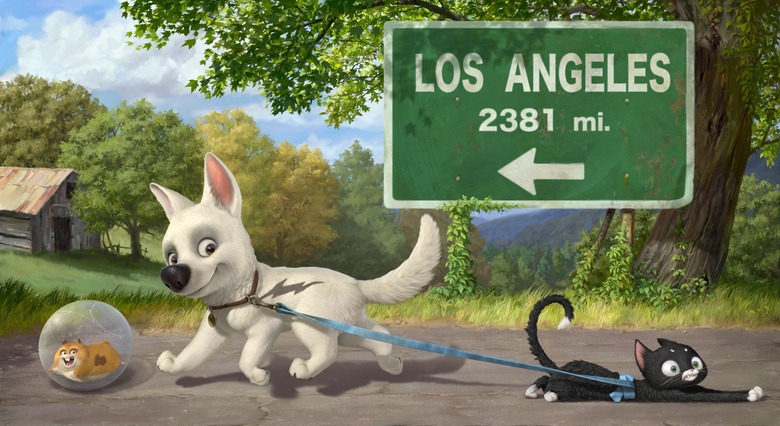 Disney has sent us a first look at their upcoming non-Pixar 3D computer animated film Bolt (previously titled "American Dog"). Click on the image above for a super duper high resolution look. Not as impressive as a Pixar screenshot, but if you really start to appreciate this photo while looking at the high resolution version. Look at the blades of grass or the texture on Bolt's leash. Below we have yet another look at the film's logo.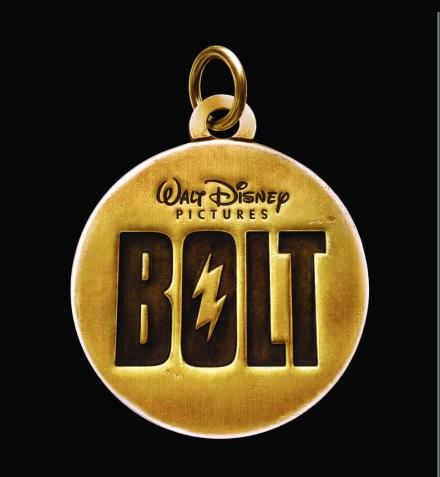 Bolt was originally written and directed by Lilo & Stitch creator Chris Sanders, who left the project, and was replaced by Chris Williams. Bolt is a German Shepherd who has lived his whole life on the set of his action Television show, and now believes he has superpowers. He becomes separated from the studio and goes on a journey of a lifetime.. The film features the voice talent of John Travolta, Thomas Haden Church, Woody Harrelson, Bernie Mac, Mario Cantone, Bruce Greenwood, and Hugh Grant.
Bolt will be released in Digital Disney 3-D on 1,200 to 1,500 screens domestically. Bolt hits theaters on November 26th 2008.