The Duchess Teaser Movie Trailer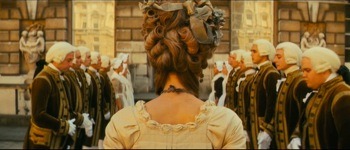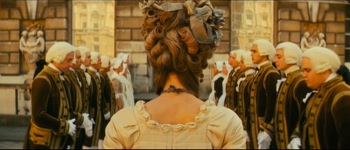 There is nothing I dislike more than a boring period drama. Keira Knightley seems to be obsessed with this genre. The teaser trailer for her newest, The Duchess is now online. The film is based on Amanda Foreman's best-selling novel 'Georgiana, Duchess of Devonshire', chronicles the life of 18th century aristocrat Georgiana, an ancestor of Princess Diana who was also celebrated and reviled for her extravagant political and personal lives. The movie also stars Ralph Fiennes as the Duke of Devonshire. Director Saul Dibb was responsible for the 2004 BBC movie Bullet Boy.
[flv:http://media2.slashfilm.com/slashfilm/trailers/thedutchessteaser.flv 470 254]
You can also watch the new teaser in High Definition on Moviefone. The Duchess will hit theaters in 2008.