Knight Rider Teaser Trailer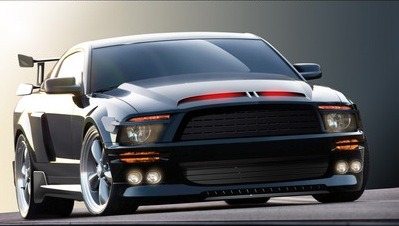 A teaser trailers for for Steve Shill's backdoor pilot... errr I mean TV Movie remake/reboot Knight Rider have started to run on NBC. Yes, it is a slow news day week. Watch the first teaser after the jump. And no, I'm not all too interested, although everyone does get just a tad excited about ideas which let you revisit your childhood.
[flv:http://media2.slashfilm.com/slashfilm/trailers/knightrider.flv 440 328]
From the official press release: The movie stars Justin Bruening ("Cold Case," "All My Children"), Deanna Russo ("NCIS," "The Young and the Restless"), Sydney Tamiia Poitier ("Veronica Mars," "Grindhouse") and Bruce Davison ("Breach," "Close to Home"). In addition, David Hasselhoff (NBC's "America's Got Talent") — who starred in the popular lead role as Michael Knight for four seasons during the original series — returns as the same character in a special guest-star appearance. Will Arnett (NBC's "30 Rock," "Blades of Glory") will provide the voice of KITT.