The Judd Apatow Backlash Has Begun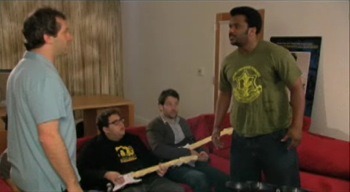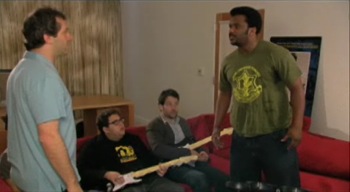 The Judd Apatow backlash has begun, and it is being started by... Judd Apatow?
"It's not viral marketing... It's comedy!"
In this new FunnyorDie.com video, Jonah Hill, Paul Rudd, Justin Long, and Craig Robinson talk about Walk Hard and their other projects, inciting a fight between Robinson and Apatow. Watch the video below.