The Dark Knight: Two New Joker Posters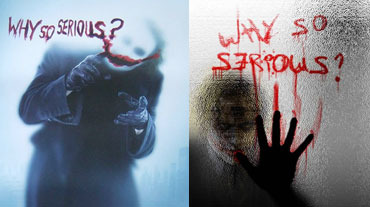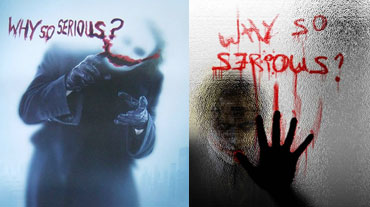 I'm not really a fan of the "Why So Serious?" series of posters. I much preferred the painted International Dark Knight posters. Imagine if Drew Struzan made a poster for the film... now that would be awesome. These two new posters feature The Joker writing "Why So Serious?" on windows with blood or red paint (you decide). Check out these posters in full after the jump.
Update: Apparently the first poster (shown below) is actually a fan creation, and not a studio release.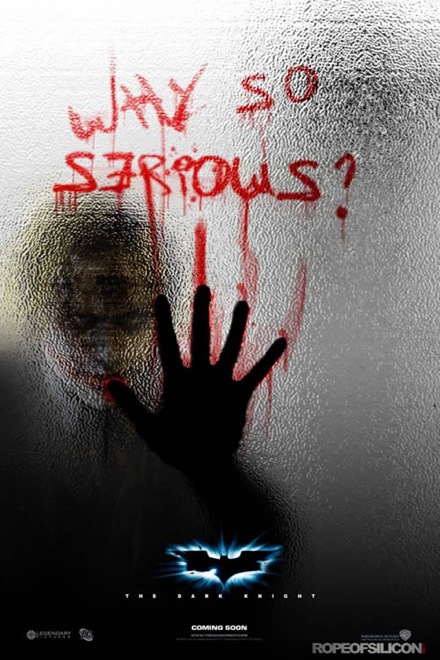 source: FilmSchoolRejects, RopesofSilicon