New 10,000 B.C. Movie Poster And Production Photo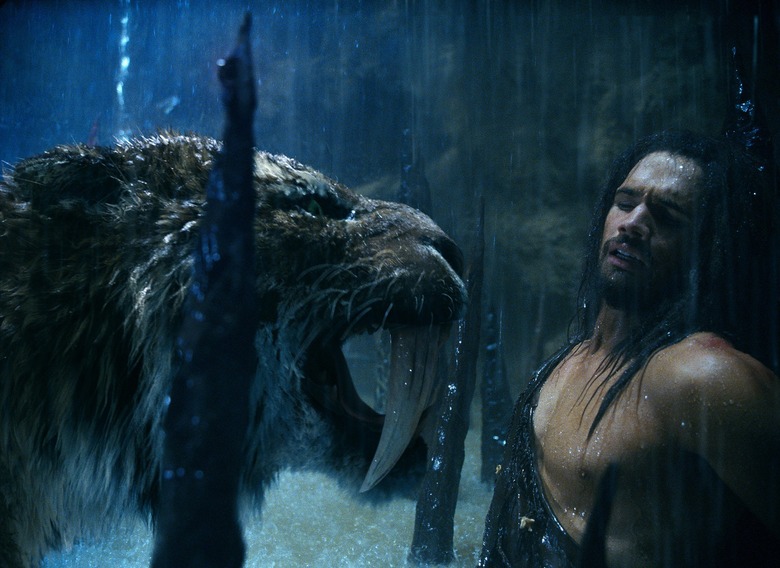 Warner Bros has released a new poster and production photo for Roland Emmerich's 10,000 B.C. The new theatrical trailer just went online on Thursday. The new photo shows Steven Strait as D'Leh facing what looks like a muppet Sabertooth tiger. Click to enlarge. I like how the poster lists the release date as 03.07.08 A.D. Check out the full poster after the jump.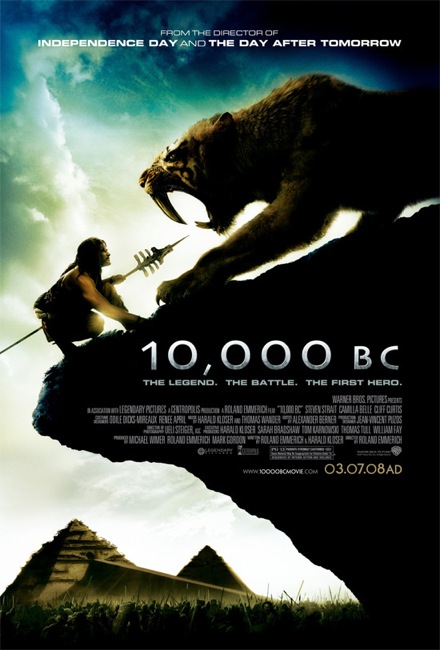 10,000 B.C. hits theaters on March 7th 2008.