Valkyrie Pushed Back To October 2008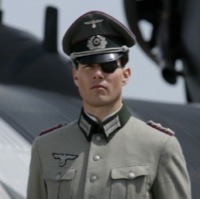 United Artists have decided to push Bryan Singer's Tom Cruise starrer Valkyrie back from it's planned summer release.
The film, which is based on actual events, and follows a plot to assassinate Adolph Hitler, was originally scheduled to hit theaters on June 27th of next year, up against Pixar's WALL-E, the comic book adaptation of Wanted, and Larry Charles Borat follow-up Religulous. In fact, the other day when Lionsgate announced that the Bill Maher documentary was earmarked for the last weekend in June, I commented on the overcrowding.
Valkyrie will now hit theaters three months later, on October 3rd, up against Spike Jonze's Where The Wild Things Are, and the big screen adaptation of Nick and Norah's Infinite Playlist. So why was the film moved back? It can't be a good sign can it? Does the film need more work? Or does United Artists think a fall release will help their chance at Oscar gold?