My Name Is Bruce Movie Trailer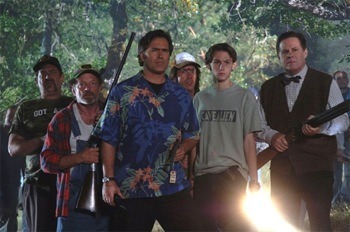 What happens when a small town in Oregon hires B Movie legend Bruce Campbell to fight a real monster attacking their town? Find out in Dark Horse Entertainment's My Name is Bruce. Great concept for a movie, not too sure about the execution, but I do want to see it. Watch the movie trailer after the jump.
My Name Is Bruce is expected to hit theaters and DVD in mid-2008.