The Dark Knight International Movie Poster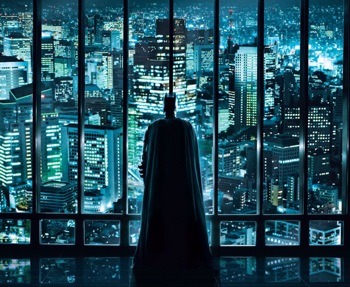 Collider has a look at the new international movie poster for the Batman Begins sequel The Dark Knight. I agree with Frosty, this one is much better than that "Why So Serious" viral movie poster (what was the point anyway?).
The first six minutes of the film are attached to IMAX versions of I Am Legend, which hits theaters tomorrow. Check it out if you can. A new theatrical trailer is attached to 35mm prints. Check out the new poster after the jump.