Cool Stuff: The Best Soundtracks Of 2007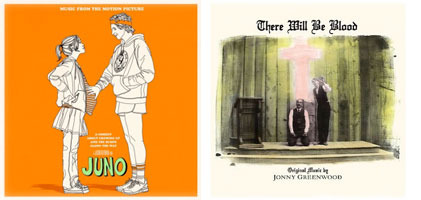 We may receive a commission on purchases made from links.
What is the best movie soundtrack of the year? It's a tie between Jason Reitman's Juno which features some really cool indie folk rock from Kimya Dawson, and Paul Thomas Anderson's There Will Be Blood, which features an experimental original score by Radiohead's Jonny Greenwood. I highly recommend both.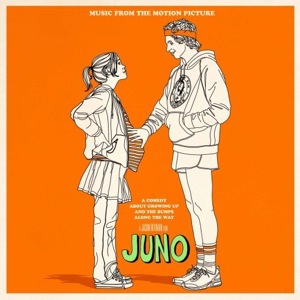 Juno is available now digitally through iTunes, and will be released in stores on January 15th 2008. You can preorder it on Amazon. The soundtrack features:
1. All I Want Is You, Barry Louis Polisar
2. Rollercoaster (instrumental), Kimya Dawson
3. A Well Respected Man, The Kinks
4. Dearest, Buddy Holly
5. Up The Spout, Mateo Messina
6. Tire Swing, Kimya Dawson
7. Piazza, New York Catcher, Belle & Sebastian
8. Loose Lips, Kimya Dawson
9. Superstar, Sonic Youth
10. Sleep (instrumental), Kimya Dawson
11. Expectations, Belle & Sebastian
12. All The Young Dudes, Mott The Hoople
13. So Nice So Smart, Kimya Dawson
14. Sea of Love, Cat Power
15. Tree Hugger, Antsy Pants
16. I'm Sticking With You, Velvet Underground
17. Anyone Else but You, The Moldy Peaches
18. Vampire, Antsy Pants
19. Anyone Else but You, Juno and Bleeker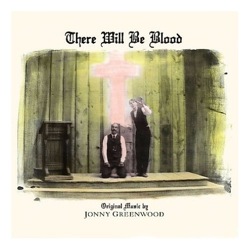 There Will Be Blood Soundtrack will hit store shelves on December 18, 2007. You can preorder the soundtrack on Amazon. Listen to a few of Jonny Greenwood's tracks online. Here is the tracklisting:
1. Open Spaces (4:00)
2. Future Markets (2:44)
3. Prospectors Arrive (4:40)
4. Eat Him By His Own Light (3:36)
5. Henry Plainview (4:14)
6. There Will Be Blood (2:08)
7. Oil (3:04)
8. Proven Lands (4:49)
9. HW / Hope of New Fields (2:29)
10. Smear (9:58)
Cool Stuff is a daily feature of slashfilm.com. Know of any geekarific creations or cool products which should be featured on Cool Stuff? E-Mail us at orfilms@gmail.com.