Joe Carnahan To Shoot Killing Pablo In High Definition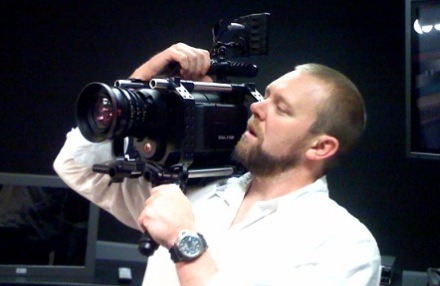 Joe Carnahan plans to embrace the new high definition revolution, and hopes to shoot his upcoming Pablo Escobar biopic Killing Pablo on the new Red camera system.
"I really want to do a great deal of KP on the Red or another digital format that gives me the same kind of freedom that that particular system grants. We took it out in Sacramento and shot all over the place with it and I was just amazed on how simple the set-up was. Now I don't think the Red can handle low light like the Genesis. Not yet at least. I think around 1000asa was where we were most comfortable with it. BUT, in its handheld configuration, it's probably 10-12lbs lighter than the Genesis and that's huge. It's ease of use is unsurpassed as far as I'm concerned."
They are using the new Red system on the new Gerard Butler movie currently titled Game (butt his will change) and it was incredible. The way the digital workflow frees the production process is the future, no doubt.
source: SmokinJoe