Cool Stuff: Slusho! Hoodies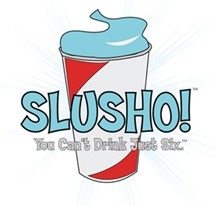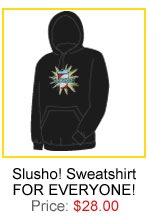 "Slusho! Make You Feel Freezing, Now Slusho! Make You Look Cool!!"
The online store for everyone's favorite fictional Japanese frozen beverage has recently introduced black fitted hoodies featuring the Slusho! logo.
Slusho! make high-quality shirt for YOU!!!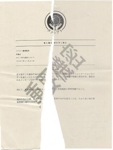 Available in sizes ranging from Small to Extra Large for $28.00. Back in the day, Slusho! orders included scraps from random Japanese newspapers. But recent orders have included torn Top Secret memos from Tagruato, the mysterious company behind the frozen drink.
Slusho is currently having a holiday sale (with Cloverfield on the verge of release, I'm betting they are trying to clear out some inventory). If you buy a hat and 2nd item and get $10 off! Just enter code HAPPYCOMBO when you checkout.
And always remember, "You Can't Drink Just Six."
Cool Stuff is a daily feature of slashfilm.com. Know of any geekarific creations or cool products which should be featured on Cool Stuff? E-Mail us at orfilms@gmail.com.