The Chronicles Of Narnia: Prince Caspian Movie Trailer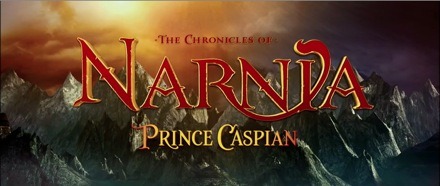 Most of my friends are Lord of the Ring nuts. They are the type of people who were really looking forward to The Chronicles of Narnia: The Lion, the Witch and the Wardrobe, and were really deflated and disappointed after having seen it. I'm not sure if they were expecting a harder edged movie, or what. I was very unimpressed by the computer generated effects in the trailers, and a little turned off by the prospect of the religious undertones of the story. That said, I ended up walking out of the theater two years ago surprised at how much I actually enjoyed the film. Sure, I agree that the film could have done with dome more action and a little less exposition, and at Comic Con 2007, director Andrew Adamson promised to fix the issues most people had with the first movie.
The theatrical trailer for The Chronicles of Narnia: Prince Caspian is a good teaser for the next chapter in the series. It offers some cool looking effects, magical fantastical imagery, promises of more action, and leaves you wanting more. Watch the trailer after the jump.
[flv:http://media2.slashfilm.com/slashfilm/trailers/narnia2.flv 470 200]
You can also watch the new trailer in High Definition at Yahoo! Movies. The Chronicles of Narnia: Prince Caspian hits theaters on May 16th 2008.