Cloverfield Monster Spotted On 30 Rock?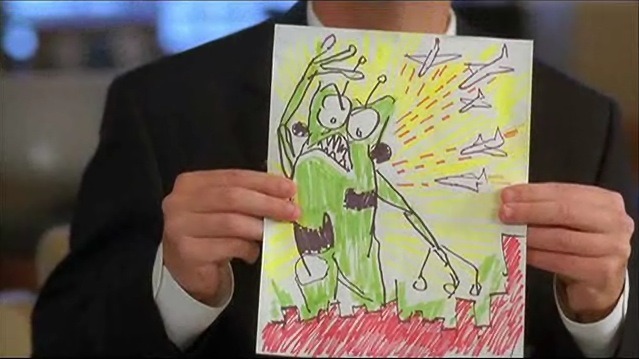 /Film Reader Gabriel P spotted the Cloverfield Monster while watching NBC's 30 Rock.
"The image I have attached is a screenshot of the latest episode of 30 Rock (207).  I just might be a little paranoid, but my wife and I both first thought of Cloverfield when Kenneth showed a sketch of his dreams.  Then again it could just be coincidence.  Euring the same segment, Kenneth mentions that he dreamed about it and that so far all his dreams have come true."
Cloverfield hits theaters on 1-18-08.