Sundance 2008 Photo Preview: Part 1 - Premieres


The line-up for the 2008 Sundance Film Festival was announced earlier this week. I just got my hands on a boat load of photos from the films in this year's festival. We actually have too many photos to feature in just one posting, so we have divided this feature into a few parts.
Our first segment in the series takes a look at the films in the Premiere category, which includes: Assassination of a High School President, Be Kind Rewind, CSNY Deja Vu, The Deal, Death In Love, Diminished Capacity, The Escapist, The Great Buck Howard, The Guitar, Henry Poole Is Here, In Bruges, Incendiary, The Merry Gentleman, A Raisin In The Sun, Savage Grace, Sleepwalking, Smart People, Towelhead, Transsiberian, U2 3D, The Visitor, What Just Happened?, The Year of Getting To Know Us, and The Yellow Handkerchief.
Also be sure to check out our Sundance 2008 Photo Previews for the Spectrum and U.S. Dramatic Competition.
Check out the photos after the jump. Click on the images to enlarge.
ASSASSINATION OF A HIGH SCHOOL PRESIDENT/ U.S.A.Director: Brett SimonScreenwriter: Kevin JakubowskiCast: Reece Thompson, Bruce Willis, Mischa Barton, Michael Rapaport, Kathryn Morris, Josh Pais.
A rookie journalist for the school paper unravels a mysterious plot involving the class president, drugs, and a ring of stolen test scores in this noir caper set at a quirky Catholic High School.
World Premiere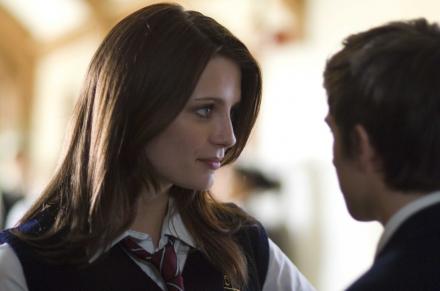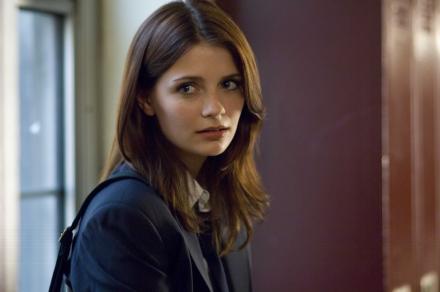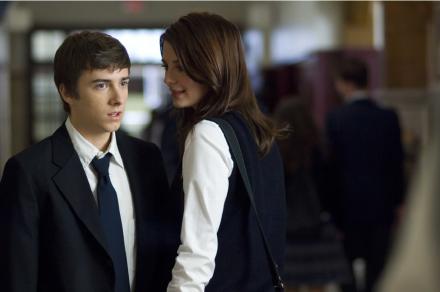 A RAISIN IN THE SUN/ U.S.A.Director: Kenny LeonScreenwriter: Paris QuallesCast: Sean Combs, Phylicia Rashad, Audra McDonald, Sean Patrick Thomas.
After moving to Chicago's South Side in the 1950s, a black family struggles to deal with poverty, racism, and inner conflict as they strive for a better life. Adapted for the screen from Lorraine Hansberry's play, this is a moving portrait of dreams deferred.
World Premiere
BE KIND REWIND/ U.S.A.Director and Screenwriter: Michel GondryCast: Jack Black, Mos Def, Mia Farrow, Danny Glover.
When a man whose body accidentally becomes magnetized unintentionally erases every tape in his friend's video store, the pair set out to remake the lost films, including BACK TO THE FUTURE, THE LION KING and ROBOCOP.
World Premiere
CSNY DÉJÀ VU/ U.S.A.Director: Bernard ShakeyScreenwriters: Neil Young, Mike CerreCast: David Crosby, Graham Nash, Stephen Stills, Neil Young, Mike Cerre, Stephen Colbert.
The war in Iraq is the backdrop as the Crosby, Stills, Nash, and Young "Freedom of Speech Tour" crisscrosses North America. Echoes of Vietnam-era anti-war sentiment abound as the band connects with today's audiences.
World Premiere, Closing Night Film
THE DEAL/ CanadaDirector: Steven SchachterScreenwriters: William H. Macy, Steven SchachterCast: William H. Macy, Meg Ryan, LL Cool J.
A long-time Hollywood producer on the verge of suicide cons a major studio into financing a $100-million film based on a non-existent script, starring a black action star who has converted to Judaism.
World Premiere
DEATH IN LOVE/ U.S.A.Director and Screenwriter: Boaz YakinCast: Josh Lucas, Jacqueline Bisset, Adam Brody, Lukas Haas.
A self-assured but neurotic 40-year-old bachelor attempts to make sense of his complicated life as he negotiates his sexual relationships in the shadow of his mother's concentration camp experience.
World Premiere
DIMINISHED CAPACITY/ U.S.A.Director: Terry KinneyScreenwriter: Sherwood KiralyCast: Matthew Broderick, Alan Alda, Virginia Madsen, Dylan Baker.
Learning that his senile uncle harbors a priceless baseball card, Cooper embarks on a road trip intent on selling it to save money for his uncle's later years. He and his friends become entangled in the oddball world of baseball memorabilia and love.
World Premiere
THE ESCAPIST/ IrelandDirector: Rupert WyattScreenwriters: Rupert Wyatt and Daniel HardyCast: Brian Cox, Joseph Fiennes, Seu Jorge, Damian Lewis.
A convict twelve years into a life sentence is determined to make peace with his sick daughter. He develops an ingenious escape plan, recruiting a band of misfits to put it into action.
World Premiere
THE GREAT BUCK HOWARD/ U.S.A.Director and Screenwriter: Sean McGinlyCast: Colin Hanks, John Malkovich, Emily Blunt, Tom Hanks, Steve Zahn.
When a law school dropout answers an advertisement to be a personal assistant he unknowingly signs on to work for a belligerent has-been magician struggling to resurrect his career. This leads to a journey across the country staging the comeback of a lifetime.
World Premiere, Salt Lake City Gala
THE GUITAR/ U.S.A.Director: Amy RedfordScreenwriter: Amos PoeCast: Saffron Burrows, Isaach De Bankole, Paz De La Huerta.
The life of a woman is transformed after she is diagnosed with a terminal disease, fired from her job and abandoned by her boyfriend. Given two months to live, she throws caution to the wind to pursue her dreams.
World Premiere
HENRY POOLE IS HERE/ U.S.A.Director: Mark PellingtonScreenwriter: Albert TorresCast: Luke Wilson, Radha Mitchell, Cheryl Hines, Adriana Barraza.
Henry Poole abandons his fiancée and family business to spend what he believes are his remaining days alone. The discovery of a "miracle" by a nosy neighbor ruptures his solitude and restores his faith in life.
World Premiere
IN BRUGES/ United KingdomDirector and Screenwriter: Martin McDonaghCast: Colin Farrell, Brendan Gleeson, Ralph Fiennes, Clémence Poésy.
Two London hit men are ordered to take a forced vacation in Bruges, Belgium. This is the suspenseful, twisted tale of how their time in exile goes awry.
World Premiere, Opening Night Film
INCENDIARY/ United KingdomDirector and Screenwriter: Sharon MaguireCast: Michelle Williams, Ewan McGregor, Matthew MacFadyen.
A spirited young mother juggles grief and love in the aftermath of a dramatic terrorist attack in London.
World Premiere
THE MERRY GENTLEMAN/ U.S.A.Director: Michael KeatonScreenwriter: Ron LazzerettiCast: Kelly Macdonald, Michael Keaton.
After fleeing an abusive marriage, a young woman sets off to start a new life. When she finds herself an unwitting witness to a murder she stumbles into a curious friendship with a depressed hit man.
World Premiere
SAVAGE GRACE/ U.S.A.Director: Tom KalinScreenwriter: Howard A. RodmanCast: Julianne Moore, Stephen Dillane, Eddie Redmayne.
The true story of the beautiful and charismatic Barbara Daly, who married above her class to Brooks Baekeland, heir to the Bakelite plastics fortune. Their only child is a failure in his father's eyes, and as he matures and becomes increasingly close to his lonely mother, the seeds for tragedy are sown.
U.S. Premiere
SLEEPWALKING/ Canada/ U.S.A.Director: Bill MaherScreenwriter: Zac StanfordCast: Nick Stahl, AnnaSophia Robb, Charlize Theron, Dennis Hopper, Woody Harrelson, Deborrah-Lee Furness.
A young man ill equipped to raise his abandoned niece is forced to take responsibility when faced with the prospect of losing her to a foster home.
World Premiere
SMART PEOPLE/U.S.A.Director: Noam MurroScreenwriter: Mark Jude PoirierCast: Dennis Quaid, Sarah Jessica Parker, Thomas Haden Church, Ellen Page, Ashton Holmes.
An acerbic and self-absorbed literature professor has alienated his son and turned his daughter into an overachieving, friendless teen. When his brother unexpectedly shows up at his door, the man is forced is to confront his own life.
World Premiere
TOWELHEAD (F.K.A. NOTHING IS PRIVATE)/ U.S.A.Director and Screenwriter: Alan BallCast: Aaron Eckhart, Maria Bello, Toni Collette, Summer Bishil.
The life of a 13-year-old Arab-American girl is illuminated as she navigates her way through the confusing and frightening path of adolescence and sexual awakening.
U.S. Premiere
TRANSSIBERIAN/ SpainDirector: Brad AndersonScreenwriters: Brad Anderson and Will ConroyCast: Woody Harrelson, Emily Mortimer, Kate Mara, Thomas Kretschmann, Eduardo Noriega and Ben Kingsley.
A Trans-Siberian train journey from China to Moscow becomes a thrilling chase of deception and murder when an American couple encounters a mysterious pair of fellow travelers.
World Premiere
U2 3D/ U.S.A.Directors: Catherine Owens, Mark Pellington
A 3-D presentation of U2's global "Vertigo" tour. Shot at seven different shows, this production employs the greatest number of 3-D cameras ever used for a single project.
World Premiere
THE VISITOR/ U.S.A.Director and Screenwriter: Tom McCarthyCast: Richard Jenkins, Hiam Abbass, Haaz Sleiman, Danai Gurira.
A college professor becomes embroiled in the lives of a young immigrant couple he discovers squatting in his Manhattan apartment. Confronted with adversity, these strangers become inextricably bound together.
U.S. Premiere
WHAT JUST HAPPENED?/ U.S.A.Director: Barry LevinsonScreenwriter: Art LinsonCast: Robert DeNiro, Bruce Willis, Sean Penn, Catherine Keener, Stanley Tucci, John Turturro.
A comedy about a desperate movie producer who is trying to survive a crazed director, a shameless actor, a clueless executive, a battered agent, and above all a broken second marriage while struggling to maintain a shred of dignity.
World Premiere
THE YEAR OF GETTING TO KNOW US/ U.S.A.Director and Screenwriter: Patrick SisamCast: Jimmy Fallon, Chase Ellison, Lucy Liu, Sharon Stone, Tom Arnold.
A commitment-phobic man reunites with his estranged, ailing father and comes to terms with his own childhood.
World Premiere
THE YELLOW HANDKERCHIEF/ U.S.A.Director: Udayan PrasadScreenwriter: Erin DignamCast: Maria Bello, William Hurt, Eddie Redmayne, Veronica Russell.
A recently released convict and a pair of disillusioned young people, three strangers of two generations, bound by loneliness, reach out to one another, embarking on a road trip through Louisiana.
World Premiere