Cool Stuff: Star Wars AT-AT GameCube Mod For Sale On eBay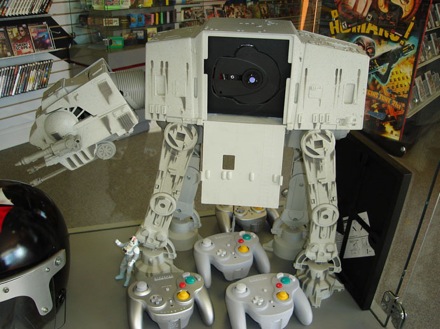 In 2005, we posted a photo of a Nintendo GameCube which had been modded into a Star Wars AT-AT. Well, apparently the owner of the creation has decided to sell it on eBay. My guess is he finally realized that the next generation of gaming consoles were out... Aside from the mod being "internet famous", it was also featured in Electronic Gaming Monthly (or as normal geeks call it, "EGM").
The auction includes 4 wavebird controllers, 2 memory cards in the system, and an At-AT pilot action figure. The auction goes until December 9th, and as of press time is at $500 with 38 bids. Quite a bit of money for an older generation console. But hey, it's Star Wars!
Check out the auction on eBay.com.
Know of any geekarific creations or cool products which should be featured on Cool Stuff? E-mail Us.