First Look: Chuck Palahniuk's Choke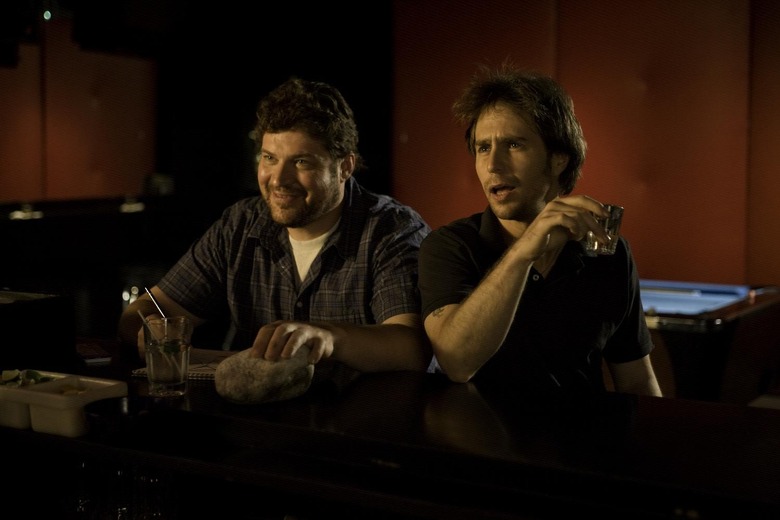 David Fincher's big screen adaptation of Fight Club is one of my favorite films of all time. The book and author behind the book are even better than that. I've been waiting for years for Chuck Palahniuk's Survivor to become a film. If there were a top 10 list of unadapted novels, Survivor would probably be in the top five, somewhere close to Catcher in the Rye.
The film rights to Palahniuk's Fight Club follow-up were sold quickly, but the film will likely never be produced. September 11th happened. You see, the protagonist of the novel hijacks a civil airplane with plans to crash it. The book is about much more than that, but the hijacking is a main part of the climax of the story. Chuck recently announced during his most recent book tour that a film adaptation is still in the works, however I'm still very doubtful.
My third favorite Palahniuk novel is probably Choke. If you never want to read Choke, than don't pick it up in a book store and start reading the first chapter. It might very well be the best opening chapter in terms of sucking you in.
In Clark Gregg's directorial debut, Sam Rockwell plays Victor Mancini, who grew up going from one foster home to another after Victor's mother (played by Angelica Huston) was found to be an unfit mother. Several times throughout his childhood his mother would kidnap him from his foster parents. But they would eventually be caught.
"Victor is now a man in his mid-twenties who left medical school in order to find work to support his mother who is now in a nursing home. He cannot afford the care that his mother is receiving so he resorts to being a con man. His "con" is to go to restaurants and midway through his meal, he forces himself to choke on his food. When some good Samaritan comes over to perform the Heimlich maneuver, he spits the food out and thanks them for saving his life. He keeps a detailed list of everyone who saves him and sends them frequent letters about fictional bills he is unable to pay. The people feel so sorry for him that they give him money, send him cards and letters asking about him how he's doing, and even continue to send him money to help him with the bills."
Choke will premiere at the 2008 Sundance Film Festival. The first look photo above shows Victor sitting with his best friend Denny (played by Brad William Henke).
source: Twitch