Top 20 Nude Movie Scenes Of 2007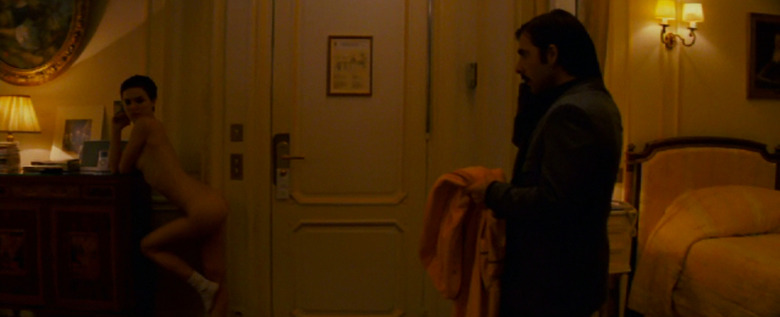 Mr. Skin has announced his annual list of the Top 20 Movie Nude Scenes. Marissa Tomei tops the 2007 list in the film Before the Devil Knows You're Dead. I saw the movie at the Toronto Film Festival, and can attest that Tomei hasn't aged a day. She might be in her 40's but she doesn't look a day over 30.
I'm surprised however that Natalie Portman didn't take the top spot. Sure, Portman didn't show her private parts in Wes Anderson's Hotel Chevalier, but she did show her behind. It was enough to get the internet talking for month. /Film still gets over1,000 hits a day from people on search engines looking for Portman nude. Her appearance is certainly the most talked about.
I also think that Heather Matarazzo should have placed higher on the list for her nude appearance in Hostel: Part II. Besides, who would have ever thought that we would get the chance to see Weinerdog nude.  Check out the full list below:
1.   Marissa Tomei – Before the Devil Knows You're Dead
2.   Keeley Hazell – Cashback
3.   Natalie Portman – Hotel Chevalier
4.   Christina Ricci – Black Snake Moan
5.   Sienna Miller – Factory Girl
6.   Roselyn Sanchez – Yellow
7.   Malin Ackerman – The Heartbreak Kid
8.   Eva Mendes – We Own the Night
9.   Lena Headey – 300
10.  Stormy Daniels and Nautica Thorne – Knocked Up
11.  Alexa Davalos – Feast of Love
12.  Chelan Simmons – Good Luck Chuck
13.  Wei Tang – Lust, Caution
14.  Ashley Judd – Bug
15.  Olivia Wilder – Alpha Dog
16.  Ana Claudia Talancon – Alone With Her
17.  Danielle Harris – Halloween
18.  Heather Matarazzo – Hostel: Part II
19.  Amber Valetta – The Last Time
20.  Lucy Liu – Blood Hunter