The Dark Knight: Six New Viral Sites Launch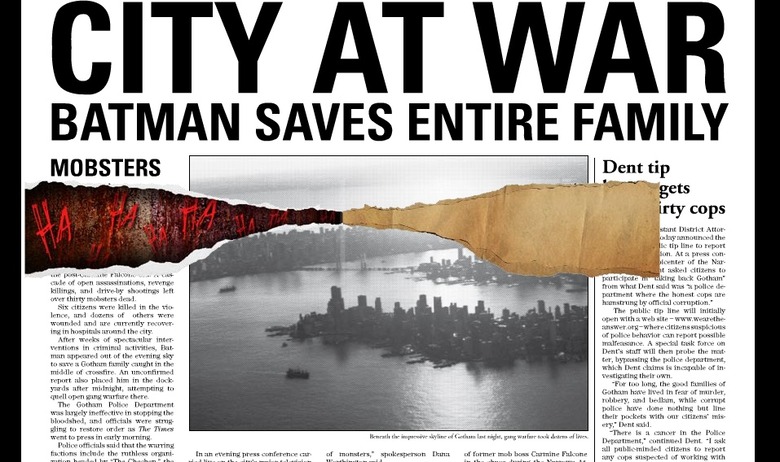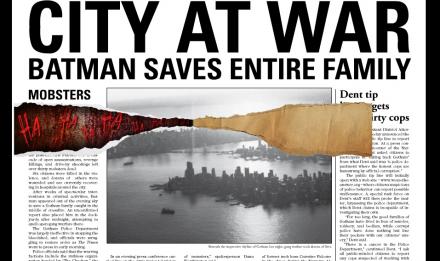 Yesterday we told you that TheGothamTimes.com would be launching their online edition today as part of The Dark Knight viral marketing game. Well, the site is now online and features all of the stories seen in the print edition that was sent to the RorysDeathKiss.com winners.
When you first visit TheGothamTimes.com, you will notice a slight rip on the right side of the page, if pulled, will reveal a bunch of "HA HA HA"'s as seen in the above image. If you click on the laughs, you will be redirected to the TheHAHAHATimes.com, a Joker-vandalized version of The Gotham Times website, as seen below. Click on the image to enlarge. The Joker has superimposed text over headlines, circled select phrases in red ink, and colored a few of the headshots with Joker-style make-up.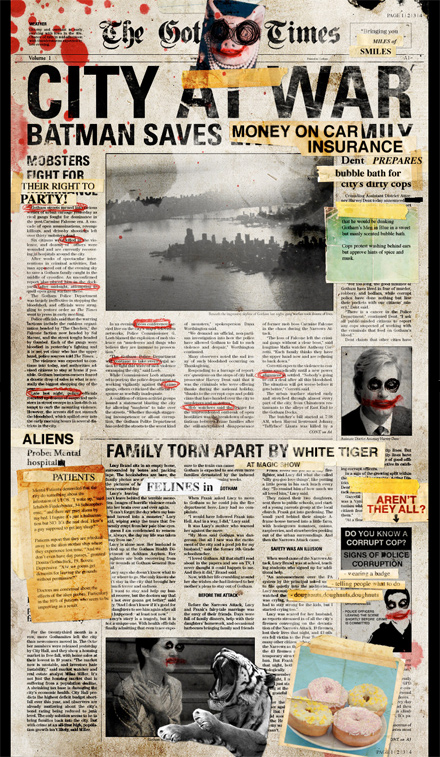 We also mentioned yesterday, that the url WeAreTheAnswer.org was mentioned in the newspaper, but that the website had yet to launch. Well that site has also launched today as a tip-submission page for the Gotham Police Department.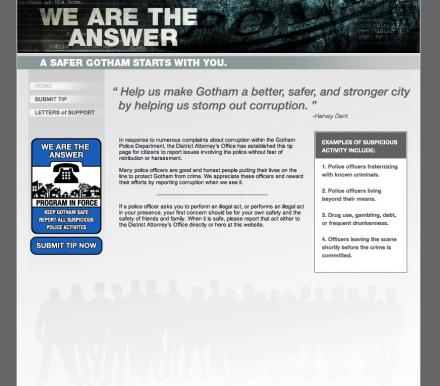 Another link leads to GothamPolice.com, where you can apple for police recruitment. The site features a photo of Gotham Police Commissioner Loeb, who is featured in the upcoming Batman Begins sequel.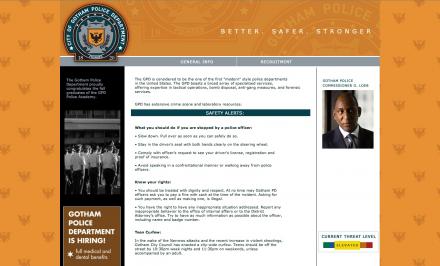 Another URL mentioned leads to GothamNationalBank.com, a banking institution which is also featured in the upcoming film.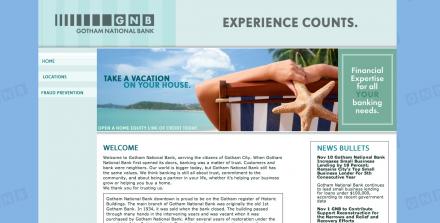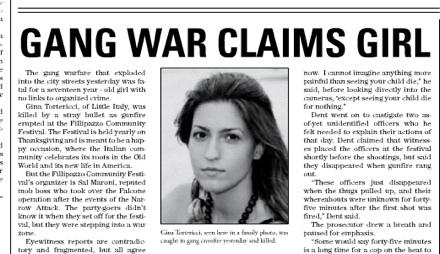 Another story, shown above, tells of a seventeen year old girl who was victim to gang warfare in Gotham. RememberingGina.org (shown below) is a website in her memorial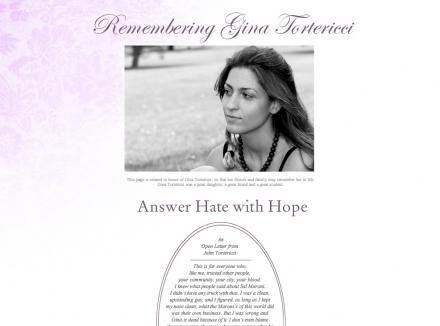 What do all these sites mean in the grand scheme of things? Where will the next leg of the game take us? And where is the clue to unlock that door? Bravo to the marketing team at Warner Bros.