Be Kind Rewind: Rush Hour 2 Movie Trailer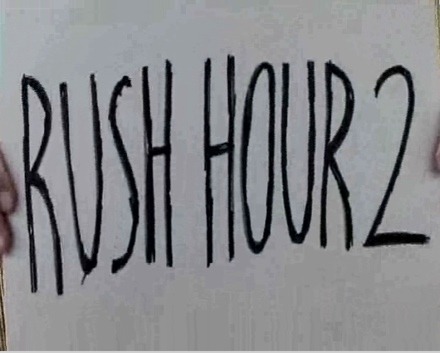 Yesterday we showed you a "Sweded Trailer" for the classic film Ghostbusters, from the parody of the movie within the movie of Michel Gondry's Be Kind Rewind. Today we bring you Jack Black and Mos Def's Rush Hour 2. Can't be worse than Brett Ratner's film, can it?
[flv:http://media2.slashfilm.com/slashfilm/trailers/bekindrush.flv 470 376]
Jack Black stars in Be Kind Rewind, a one-of-a-kind comedy from the mind of writer/director Michel Gondry (Dave Chappelle's Block Party, Eternal Sunshine of the Spotless Mind). Black stars as a loveable loser stuck in a life that's too small for his big dreams. But when he unintentionally erases all the tapes in a video store where his best friend works, he devises a plan to satisfy the store's few loyal customers by re-creating and re-filming every movie they decide to rent. Be Kind Rewind features a cast that includes Mos Def, Danny Glover, and Mia Farrow. It is scheduled for a January 25, 2008 release.