In Bruges Movie Trailer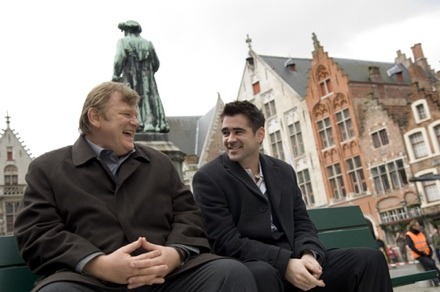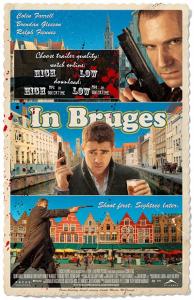 A few days ago Sundance announced that In Bruges will be the opening night film of the 2008 Sundance Film Festival, which begins on January 17th. IONCinema (the best place for film festival coverage on the web) has posted the trailer and poster (seen right) for this new hitman action comedy.
Written and directed by first time feature filmmaker and playwright Martin McDonagh (who won an Oscar for his 2005 short film Six Shooter), In Bruges is the darkly comedic tale of the fates of hit men Ray (Colin Farrell) and Ken (Brendan Gleeson). After a difficult job in London, the team is ordered by their boss Harry (Ralph Fiennes) to cool their heels in Bruges. Very much out of their comfort zones, the men find themselves drawn into increasingly dangerous entanglements with locals, tourists, and a film shoot. Soon, their perspectives on life and death are violently skewed.
It looks like a great film to kick off the festival with. Watch the trailer after the jump (beware of extreme language, I'm guessing that the MPAA didn't approve this trailer).
[flv:http://media2.slashfilm.com/slashfilm/trailers/in-bruges.flv 400 245]
In Bruges hits theaters on February 8th, 2008.