Naomi Watts In Angels & Demons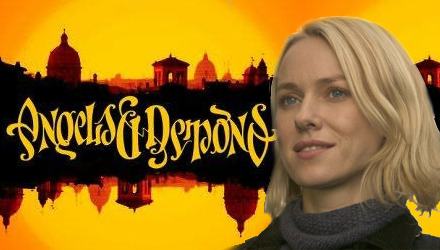 Angels & Demons may be delayed due to the writers strike, but that preproduction of The Da Vinci Code prequel has marched on. Naomi Watts (King Kong, Mulholland Dr., 21 Grams) has signed on to appear opposite Tom Hanks in the new Ron Howard film. Watts will likely play Vittoria Vetra, the adopted daughter of Leonardo Vetra, a scientist working at CERN (European Organization for Nuclear Research) in Geneva, Switzerland. Her character functions much in the same way as Audrey Tautou's character served in The Da Vinci Code.
I was actually rather disappointed by Audrey Tautou in the original Code, and would have much preferred to see Julie Delpy as Sophie Neveu. And it's not like Audrey Tautou isn't a good actress, that couldn't be further from the truth. For some reason I just didn't like her in the role. Watts seems like a good choice for Vittoria Vetra. What do you guys think?
Angels & Demons has been pushed back for a May 15, 2009 release.
source: NYPost