Cool Stuff: Back To The Future Minimates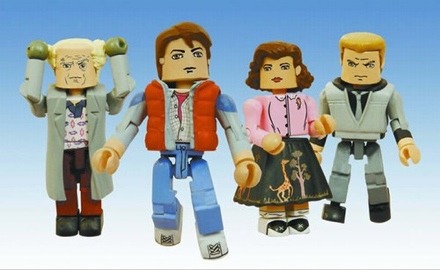 Diamond Select Toys is producing little action figures, appropriately called Minimates, based on the Back to the Future films. A box set of figures from the first film is already available (as seen above), and a new set based on Back to the Future Part II is scheduled for release in early February 2008. Sculpted by Art Asylum, each Minimate from Diamond Select Toys features 14 points of articulation and measures 2" high. Check out some more photos after the jump. 
The first set featured 1955 Dr. Emmett Brown, 1955 Biff Tannen, 1955 Lorraine Baines and 1985 Marty. The set includes a skateboard for Marty, and alternate "Mind Reading helmet" head for Doc.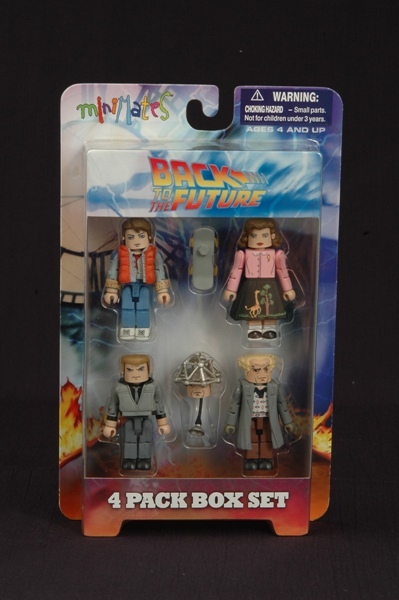 The Back to the Future Part II Box set features Future Marty McFly, Future Doc Brown, Alternate-1985 Biff Tannen and Leather Jacket Disguise Marty.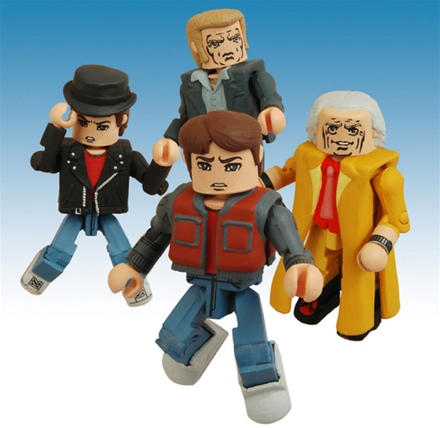 And there is even a special Previews exclusive two-pack featuring the infamous Marty McFly in his 1950's clothes and the 50's version of his father George McFly, in Enchantment Under the Sea dance outfit.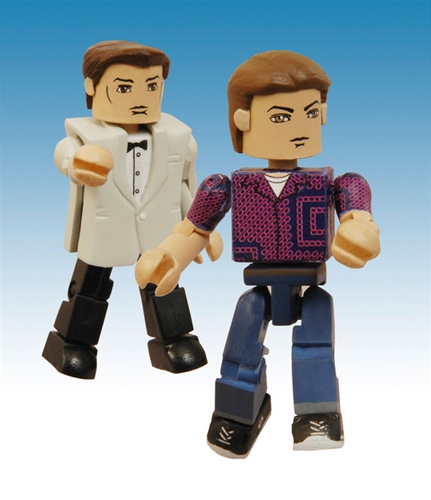 The good guys at BTTF.com are selling the series one box set, and they also have the future releases up for preorder. I think I'll have to pick these guys up, even though they are priced much higher than you would expect to pay for glorified lego-like figurines. But hey, we have to relive our childhoods somehow!
Know of any geekarific creations or cool products which should be featured on Cool Stuff? E-mail Us.