Cool Stuff: Back To The Future Wedding Cake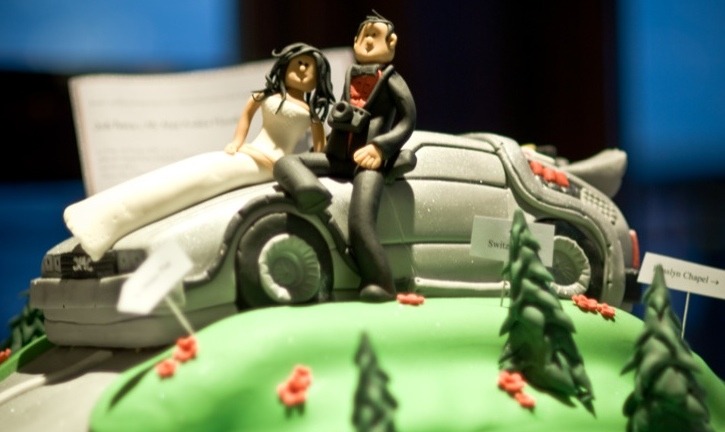 Star Wars fans have gotten married in Stormtrooper outfits. Trekkies in Star Trek uniforms. But what do Back to the Future fans do when they tie the not? I wonder if Universal has ever rented out the Town hall backlot set for a super-fan's wedding?
I came across a photo of a Back to the Future themed wedding cake topper (?) while doing my daily Flickr searches. Great Scott! Appears to be a custom creation for the wedding of Mark and Jo Howells. How cool is that? Extra points to the bride for allowing such a cool geeky creation at this most important day.
Know of any geekarific creations or cool products which should be featured on Cool Stuff? E-mail Us