Cool Stuff: Building Your Own BumbleBee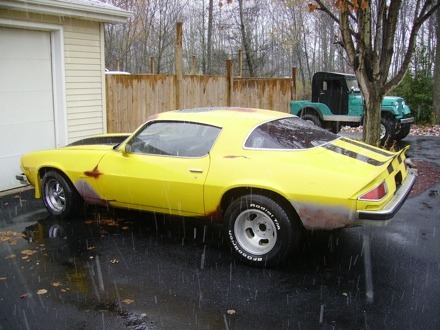 Loyal /Film reader Nash Doud and his father purchased a 1975 Cheverolet Camaro in August, with hopes to "Transform" it into BumbleeBee from Michael Bay's Transformers.
"We are still working on the car interior wise, but exterior wise the car looks pretty good."
If the photo above is any indication, the project is coming along great. But if only the car could actually transform into a real-size robotic Bumblebee... Maybe some day. Check out more photos of the car going through various steps of transformation after the jump.
Know of any geekarific creations or cool products which should be featured on Cool Stuff? E-mail Us!