21 Movie Trailer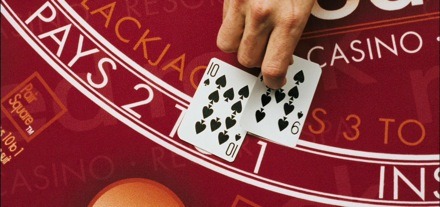 I first read the book Bringing Down the House a couple years back, and knew instantly that Hollywood would make a movie about this real life tale of how six M.I.T. Students took Vegas for Millions. The feature film version is titled 21 and stars Across the Universe's Jim Sturgess in the lead, Kevin Spacey as the teacher/leader, in addition to Kate Bosworth, Laurence Fishburne, and Aaron Yoo. Sure, director Robert Luketic (Legally Blonde, Win a Date with Tad Hamilton!, Monster-in-Law) doesn't instill confidence, but it's hard to mess up a heist film (although Oceans 12 accomplished that feat). The new movie trailer makes the movie look very fun. Check out he trailer after the jump.
[flv:http://media2.slashfilm.com/slashfilm/trailers/21.flv 470 222]
You can watch the trailer in High Definition on Yahoo! Movies. 21 Hits theaters on March 28th 2008.