The Other Boleyn Girl Movie Trailer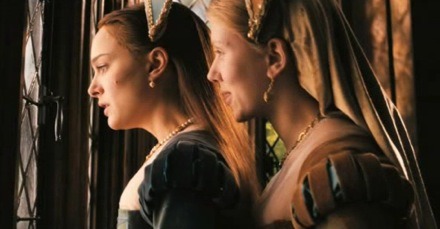 Most men dream of Natalie Portman and Scarlett Johansson. So a movie starring both women together on the screen is something that most men should be excited about, right? The bad news is that it is a romantic period drama (a genre which is usually beloved by women and attested by men).
The Other Boleyn Girl, based on the Philippa Gregory novel which follows the story of two beautiful sisters, Anne (Portman) and Mary (Johansson) Boleyn, who driven by their family's blind ambition, compete for the love of the  King Henry VIII (Eric Bana). Kristin Scott Thomas and Across the Universe star Jim Sturgess also star. Check out the trailer after the jump.
[flv:http://media2.slashfilm.com/slashfilm/trailers/otherboleyngirl.flv 470 262]
Watch the new trailer in High Definition on AOL.com. The Other Boleyn Girl hits theaters on February 29th 2008.