The Forbidden Kingdom Promo Trailer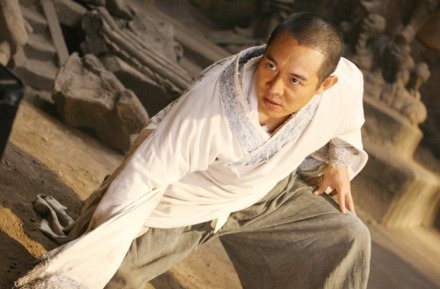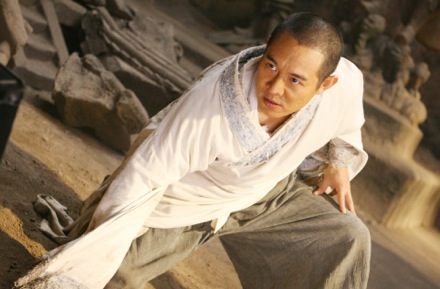 The first video footage from the Jackie Chan/Jet Li collaboration The Forbidden Kingdom in now online.
The Forbidden Kingdom is about a bullied New York teenager (Michael Angarano) who is obsessed with Hong Kong cinema and classic Kung Fu movies. One day he discovers a legendary warrior's staff in a Chinatown pawnshop, which transports Jason back to ancient China. He meets kung fu master Lu Yan (Jackie Chan), and becomes his disciple. He goes on a journey with kung fu master Golden Sparrow (Liu Yifei) and the Silent Monk (Jet Li) to fill an ancient prophecy. II'm drawing comparisons to The Wizard of Oz. The film features sequences by famed fight choreographer Yuen Wo Ping (The Matrix trilogy, Kill Bill). The Forbidden Kingdom is directed by Rob Minkoff (The Lion King, Stuart Little).
Watch the two minute promotional trailer after the jump.
[flv:http://media2.slashfilm.com/slashfilm/trailers/forbiddenkingdom.flv 320 240]
Lionsgate will release The Forbidden Kingdom on April 18, 2008.
via: ComingSoon