City Of Men Movie Trailer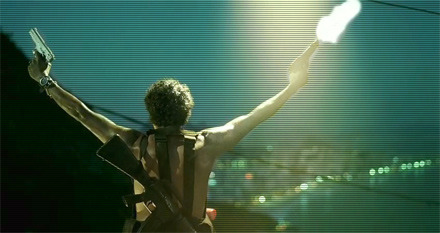 Fernando Meirelles' City of God was one of, if not THE, best movie of 2003. Nominated for 4 Oscars, listed on how God knows how many top 10 lists (pun intended), and voted #18 on IMDb's top 250 movies of all time.
City Of Men brings us back to Brazil, with the story of teenagers Acerola (Douglas Silva) and Laranjinha (Darlan Cunha) who have become close as brothers, growing up in a culture dictated by violence and run by street gangs. As adulthood approached, Laranjinha sets out to find the father he never met, while Acerola struggles to raise his own young son. They suddenly find themselves on opposite sides of a gang war... Director Paulo Morelli is an award winning short filmmaker who worked on the City of God television series Cidade dos Homens.
Check out the new movie trailer after the jump.
[flv:http://media2.slashfilm.com/slashfilm/trailers/CityOfMen.flv 470 248]
Watch the trailer in High Definition on Apple.com. City of Men hits theaters on January 18th 2008.