Bruce Greenwood Talks Being Christopher Pike In Star Trek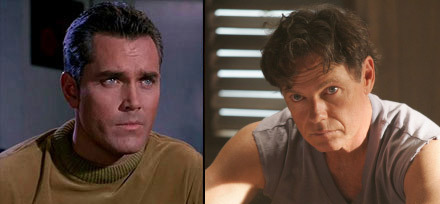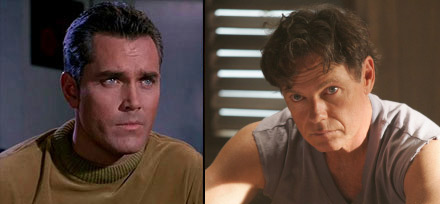 The newly cast Bruce Greenwood was caught by a few outlets while doing some press for I'm Not There. Greenwood, who plays Captain Christopher Pike in JJ Abrams' Star Trek is keeping pretty quiet about the upcoming project, but revealed a few small details.
Greenwood told MTV that he begins shooting in April 2008, confirming that the Star Trek uniform has a somewhat familiar look, saying "I think there will be a certain nod to the 60s." The actor claims that the script was only available to him in JJ Abrams office with a watch gaurd firmly in place. Greenwood jokes, "I'm not sure if any of us are going to be allowed on set."
Greenwood revealed to IESB that he isn't a Trek fan, but is prepared to "do the research on Pike and [Jeffrey] Hunter." It was mentioned that Greenwood is older than Jeffrey Hunter, who played Pike on the original series, to which Greenwood responded "Well that was thirty years ago." Confirming that the story if a prequel, Greenwood responded with a grin "Yes... So what?"