Bruce Greenwood Is Captain Christopher Pike In Star Trek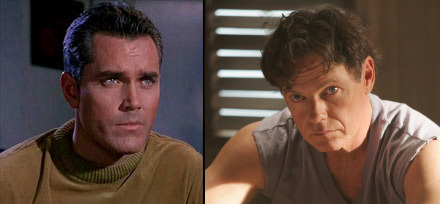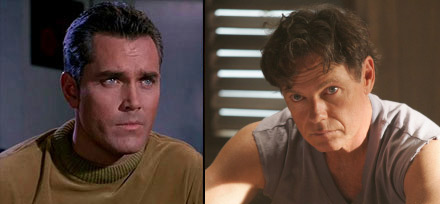 James T. Kirk is not the Captain of JJ Abrams' Enterprise, and rumored cast member Josh Lucas has signed to Edgar Allen Poe inspired psychological thriller Tell-Tale. So who will play Captain Christopher Pike in JJ Abrams' Star Trek reboot/prequel?
51 year-old Canadian actor Bruce Greenwood.
You might not recognize Greenwood by name, but he has appeared in over 40 films over the last 30 years, including roles in The Core, Hollywood Homicide, I Robot, Racing Stripes, Capote, Eight Below, Deja Vu, Todd Haynes' I'm Not There, and the upcoming National Treasure sequel, Book of Secrets. He is also well known for his television appearances as Mitch Yost in John from Cincinnati, Roger Bingham in The Larry Sanders Show, and Thomas Veil in Nowhere Man.
Pike, played first by Jeffrey Hunter, was a Captain in the original Star Trek pilot, which was rejected. The character appeared in a later episode titled "The Menagerie" (played then by Sean Kenney). Pike is the first Captain of the Enterprise recognized in Star Trek canon (to go into the non-canon background would be boring). The character was severely injured while rescuing several cadets from a baffle plate rupture onboard a J-class training vessel, and appeared in "The Menagerie" confined to a wheelchair. The delta ray radiation made him mute and badly scarred, so the wheelchair is operated by brainwaves. Pike communicated through a light on the chair: one flash meaning "yes" and two flashes indicating "no".
Production on JJ Abrams' Star Trek began yesterday.
source: THR