First Look: Al Pacino And Robert De Niro In Righteous Kill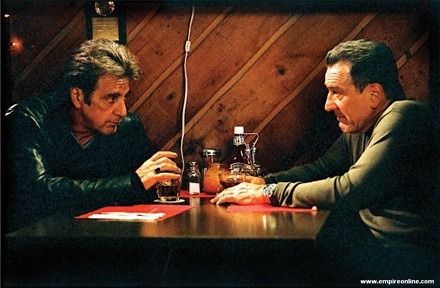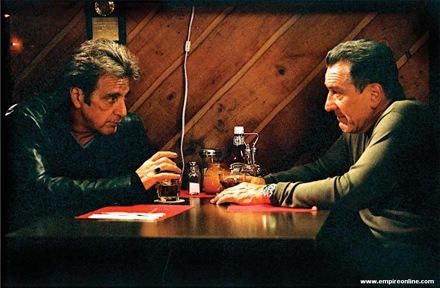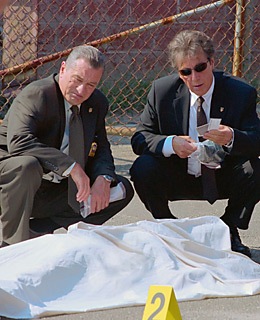 Update: Click Here to watch the movie trailer for  Righteous Kill.Empire has the some new photos from Jon Avnet's Righteous Kill, which stars Al Pacino and Robert De Niro (in their first team-up since Heat) as two Veteran New York City Detectives hunt a vigilante who may be one of their own. Donnie Wahlberg, Brian Dennehy, Carla Gugino, 50 Cent and John Leguizamo also star. It was originally rumored that directing legend Martin Scorsese would be in the film, but that is actually untrue (Dennehy plays the role that Scorsese likely would have played). If the photo above looks familuar, it might be that a simular image was seen in Heat (seen below).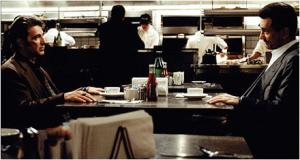 The photo to the right was published in Time Magazine. Righteous Kill will hit theaters in 2008.