Babylon A.D. To Be Butchered For U.S. Release?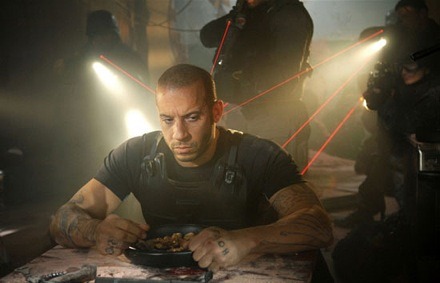 Earlier this week we reported that Babylon A.D. was scheduled to hit theaters on February 29th, but is now being pushed back to August 29th 2008. I speculated that a six month push back probably means that Mathieu Kassovitz's film has problems. Now the good guys at Twitch are reporting that "Europeans are getting a longer cut of the film in theaters in early 2008 while Fox, which holds rights in most non-European regions, have requested a significantly shorter version of the film." Meanwhile, Allocine reports that the Euro version will run two hours and forty minutes.
Is two hours and forty minutes too long for a sci-fi action movie? Fox apparently thinks so. And will this film make any sense at 30+ minutes shorter? Call me pessimistic, but I'm guessing it won't.