Casting Call: Star Trek Looking For Extras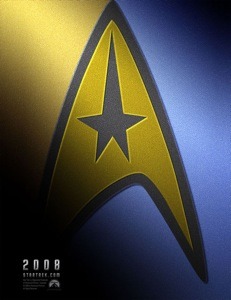 As most of the principal roles in JJ Abrams' Star Trek prequel/reboot have already been announced, Bad Robot has begun a search for extras. A feature film posing under the title "Corporate Headquarters" is seeking the following SAG and Non-Union Background Talent:
Thin, regal talent who have BROWN or BLACK hair AND are OK with their eyebrows being shaved from the arch outward to portray a "Vulcan type" eyebrow shape.  If this is something you'd be interested in, please be sure to email with a current photo & contact info specifically stating so.
In General:
Thin, Athletic, Men And Women Ages 18-90 – Specific Descriptions Of These Types Below:
Especially seeking talent with interesting and unique facial features, such as: long necks, small heads, extremely large heads, wide-set eyes, bug eyes, close-set eyes, large forehead, short upper lip, pronounced cheekbones, over or under sized ears and/or nose, facial deformities, ultra plain looking people,  ultra perfect looking people, pure wholesome looks, twins, triplets, emaciated talent in addition to regally poised and postured talent.
Please note: This is a highly stylized feature film and the majority of the clothing will be form fitting so thin to athletic body types are what we are primarily seeking. They are picking talent now and scheduling wardrobe fittings as soon as next week.  Principal photography begins in November and will shoot for several months.
For more information on how to submit your headshots, go to HeadquartersCasting.com.