International Iron Man Teaser Movie Trailer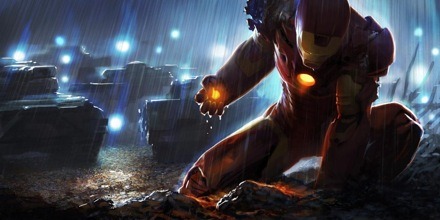 A new international teaser trailer for Iron Man has popped up online. The new trailer clocks in at just under one minute and contains a couple of new shots (and a comic button) featuring Gwyneth Paltrow as Virginia 'Pepper' Potts. I'm guessing that Paltrow must be a bigger draw internationally, which probably explains her expanded role in the international marketing. Check out the new trailer after the jump.
[flv:http://media2.slashfilm.com/slashfilm/trailers/ironmanint.flv 320 240]
Iron Man hits theaters on May 2nd 2008.
It should be noted that the photo above is concept art from the video game, but it is very cool none the less.
via: SHH