Babylon A.D. Pushed BACK, Jumper On V-Day, Year One In 2009, The Ruins One Week Later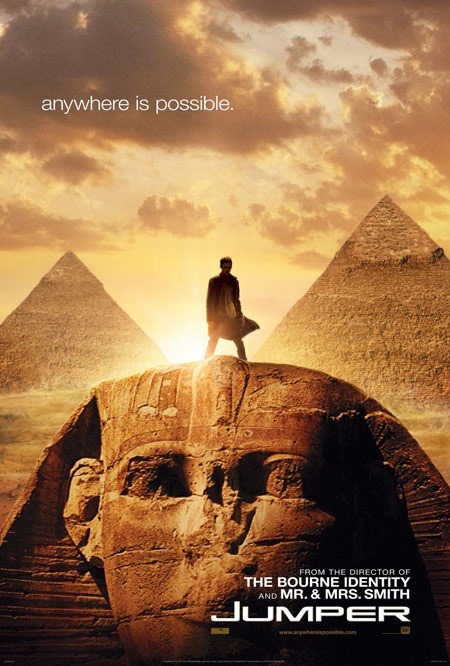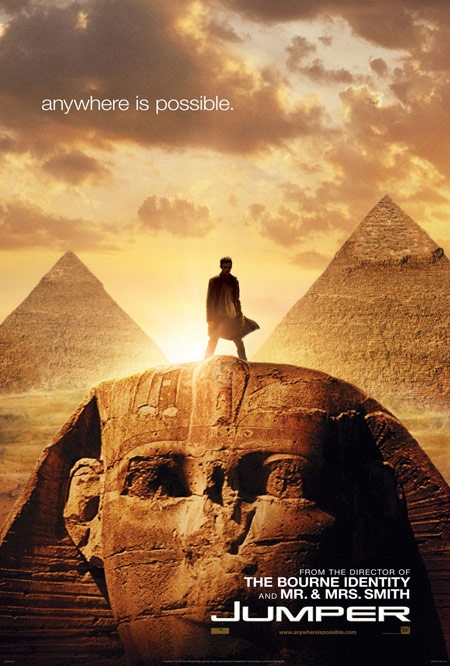 I'm in LA La Land covering junkets, and the news is pretty thin, so I've decided to run with some of the interesting release date change announcements.
First up is Vin Diesel's sci-fi film Babylon A.D. We mentioned this film last night because the teaser poster premiered at ShowEast. Mathieu Kassovitz's film was scheduled to hit theaters on February 29th, but is now being pushed back to August 29th 2008. One could look at this change in one of two ways: either the film is having huge problems and they need they need more time to fix up the mess or the studio has gotten more faith in the film and has decided to release it during Summer. However, the late late late Summer release date makes me believe there is a mess that needs fixing.
The film follows Veteran-turned-mercenary Thoorop (Diesel) who takes the high-risk job of escorting a woman (Mélanie Thierry)  from Russia to China. Little does he know that she is host to an organism that a cult wants to harvest in order to produce a genetically modified Messiah. Based on the French novel by Maurice G. Dantec, who was strongly influenced by Friedrich Nietzsche, Philip K. Dick and punk rock. The film also co-stars Michelle Yeoh (Crouching Tiger, Hidden Dragon, Sunshine) as a nun.
Anywhere is possible, and even sooner than expected. Doug Liman's sci-fi adaptation of Jumper has been moved up one day for a Valentine's Day (Thursday, February 14th) release, hoping to get a jump (pun intended) on The Spiderwick Chronicles, Warner Indie's remake of Funny Games, and Vantage Point. It should be noted that the Ryan Reynolds/Isla Fisher romantic comedy Definitely Maybe and Step Up 2 the Streets will also debut on the big screen on V-day 08. Check out the new poster seen right.
Columbia Pictures has announced a June 19th 2009 release date for the Judd Apatow-produced Harold Ramis comedy Year One. Ramis co-wrote the script with The Office scribes Gene Stupnitsky and Lee Eisenberg. So what is the new movie about? Well… ummm its about the first year of… okay, we don't have a clue. As it turns out, the studio wants the plot details to be kept under wraps (for now). The movie stars Jack Black and Michael Cera. This project was announced this Summer.
Carter Smith's adaptation of A Simple Plan author Scott B Smith's novel The Ruins has been pushed back one week to April 11th 2008. There is no obvious reason for this change sine the original April 4th release date posed no competition. The new date puts the horror/thriller head to head with Screen Gems remake of Prom Night. The Ruins follows a group of friends (Jena Malone, Joe Anderson and Shawn Ashmore included) whose leisurely Mexican holiday takes a turn for the worse when they embark on a remote archaeological dig in the jungle, where something evil lives among the ruins. I've heard nothing but good things about this one.
source: BoxOfficeMojo