Point Break 2 To Begin Filming In Mid-2008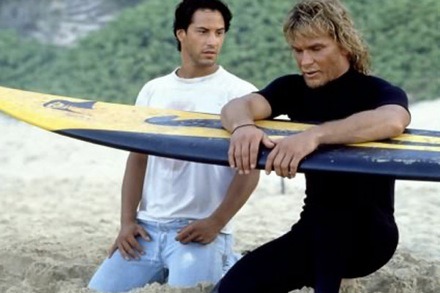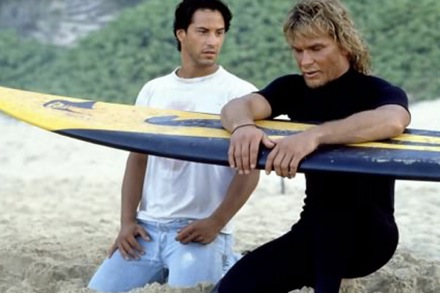 Back in May, we told you that Patriot Games scribe Peter Iliff has signed on to write and direct a sequel to Point Break. Apparently RGM Entertainment has announced at the American Film Market this week that Point Break 2 will begin production in mid-2008 in Southeast Asia. Iliff, who wrote the first movie, is making his directorial debut with this $20-$30 million sequel.
Point Break 2 will follow an ex-professional surfer who enlists in the US Navy and is recruited to track down a criminal gang based in Southeast Asia. Apparently Patrick Swayze's character Bodhi might not have died in that giant wave at the end of the first film. Is he behind this new criminal gang? Keanu Reeves is likely not involved in the sequel.
In addition to writing the original 1987 film, Iliff also scripted Prayer of the Rollerboys (a great guilty pleasure in its own right), Patriot Games, Varsity Blues and Under Suspicion. Point Break was also a big focal point of Edgar Wright's recent Hot Fuzz. I wonder if that film had anything to do with the thought bubble which gave birth to this sequel. I'm guessing so.
source: ComingSoon