Cool Stuff: AT-ST Halloween Costume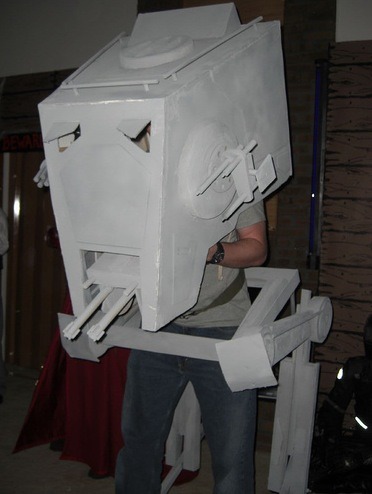 I've always wanted to dress like a Star Wars AT-ST for Halloween, but I never knew it was possible (okay, maybe it's possible I never even considered the idea and just needed a good lead in for this article). In today's edition of "Cool Stuff" we bring you a guy who has made that dream a reality. Flickr user G0J1R4 writes:
"For many years I had joked that my next Halloween costume would be ED209 from Robocop. And after seeing the costume someone made last year of an AT-AT from Star Wars – Empire Strikes back I decided that I wanted to create something as cool but what? After scanning through as many sci-fi robots as I could I decided the best and easiest one would be the AT-ST from Star Wars – Return of the Jedi."
You can check out more photos of G0J1R4's AT-ST costume on Flickr, along with some construction stills.